Edison International Completes $800 Million Offering
Utility's parent company plans $5B annual investment
Monday, June 1, 2020
Rosemead-based Edison International recently completed a private placement of common shares worth $800 million, with proceeds destined for the company's mandated wildfire fund contribution and other infrastructure investments for its Southern California Edison utility subsidiary.
The stock sold for $56.41 per share, which was the closing price on May 12, the last trading day prior to the transaction on May 13. Net proceeds for Edison from the sale were expected to total $785 million.
This transaction adds to $100 million of equity raised in the first quarter to complete Edison's disclosed 2020 financing plan. That plan also included the issuance of $400 million of debt earlier this year.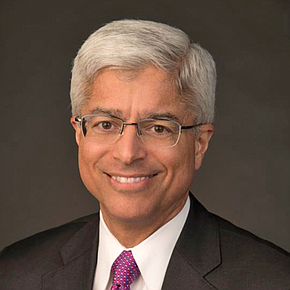 "This equity investment supports substantial investment opportunities at our subsidiary, Southern California Edison, including its ongoing wildfire mitigation efforts and its role in creating a clean energy future," Edison Chief Executive Pedro Pizarro said in the announcement.
"SCE has a robust capital program over the next few years that, if approved by its regulator, will invest more than $5 billion annually on infrastructure replacement, transportation electrification, transmission infrastructure and wildfire mitigation," he added.
According to Edison's 2019 annual report issued last month, Southern California Edison last year paid $2.4 billion into a new wildfire insurance fund established by state law in July after more than a year of negotiations between utilities, consumer groups, and fire and other public officials. The statewide fund is expected to total $21 billion — money that can be used to pay damage claims from fires that may be caused by downed power lines or other utility equipment.
Half the fund, or $10.5 billion, is to come from the state's three investor-owned utilities, including SCE. The other $10.5 billion is being charged to ratepayers of those utilities over a 15-year period.
Edison disclosed in filings last year that through the end of 2018 its Southern California Edison utility had accrued $4.7 billion in liability from the December 2017 Thomas Fire and subsequent January 2018 mudslide, as well as the November 2018 Woolsey Fire.
Last November, Southern California Edison agreed to pay $360 million to settle wildfire and mudslide claims stemming from these fires filed by public agencies in Los Angeles, Ventura and Santa Barbara counties.
Southern California Edison's ongoing commitment to this wildfire insurance fund requires it to pay $95 million a year for each of the next 10 years. Some of the proceeds from the May 13 share sale went toward this annual commitment.
The rest of the proceeds will be used to meet Southern California Edison's commitment to invest more than $5 billion a year to upgrade and maintain its transmission grid. This investment includes covering transmission wires to enable them to withstand high winds and heat from wildfires; replacing poles and other aging equipment; and upgrading the system to handle two-way flows of electricity as more customers sign up for solar power and have the ability to transmit electricity back onto the grid.
Moelis & Co., Citigroup Inc., JPMorgan Chase & Co. and Barclays served as placement agents for Edison in the private placement.
For reprint and licensing requests for this article, CLICK HERE.