American Airlines Drops 6 LAX Routes
Wednesday, July 29, 2020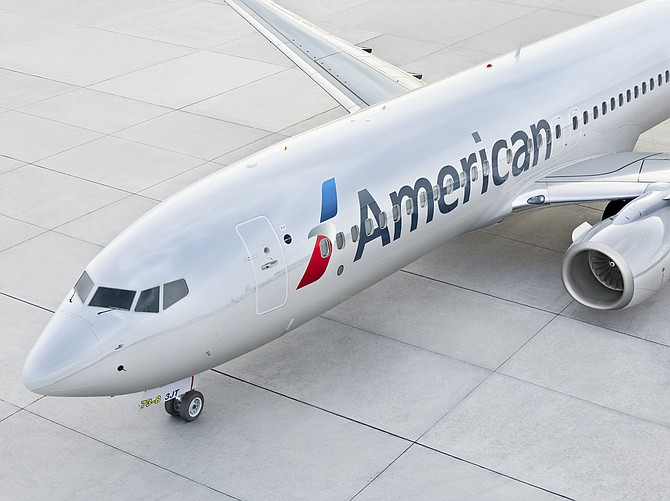 Fort Worth, Texas-based American Airlines will end service for six routes from Los Angeles International Airport, part of the airline's efforts to make broad cuts as Covid-19 continues to impact traffic at LAX.
American Airlines spokesperson Nichelle Tait confirmed in an email that the airline would be ending service for flights between LAX and Eugene, Ore.; Medford, Ore.; Redmond/Bend, Ore.; Fresno; San Diego; and Louisville.
American is the largest carrier at LAX, servicing more than 20% of the airport's passengers in the first half of 2020. But the airline has faced major losses during Covid-19 and will be cutting 11% of its planned flights in August. The carrier will service approximately 40% of the flights it flew in August of 2019.
The schedule changes are part of American's efforts to reduce operating and capital expenditures by $15 billion in 2020, a goal that was announced after the airline reported a $2.1 billion loss in the second quarter of 2020.
Since the beginning of the year, American has retired four aircraft models, reduced its management and support staff by 30%, and planned a 25% decrease in international flights during the summer of 2021.
Delta Air Lines, Spirit Airlines, and Southwest Airlines have made similar plans to reduce their schedules in 2020.
"This was one of the most challenging quarters in American's history," American Airlines Chief Executive Doug Parker said in a statement. "Covid-19 and the resulting shutdown of the U.S. economy have caused severe disruptions to global demand for air travel."
"There is much uncertainty ahead," Parker added, "but we remain confident we will emerge from this crisis more agile and more efficient than ever before."
Despite reductions to its 2020 schedule, American is in the process of expanding its partnership with Alaska Airlines, which recently added seven routes at LAX.
On April 1, the airlines launched a reciprocal frequent flyer benefits program, allowing American Airlines flyers to earn miles for flights serviced by either airline.
Both American and Alaska are expanding their codeshare flights on the West Coast, at both Los Angeles and Seattle airports. In 2021, American will be adding new nonstop flights from Seattle to prominent international markets, including Bangalore, London, and Shanghai.
For reprint and licensing requests for this article, CLICK HERE.