Cerritos Office Building Sells for $44 Million
Monday, July 27, 2020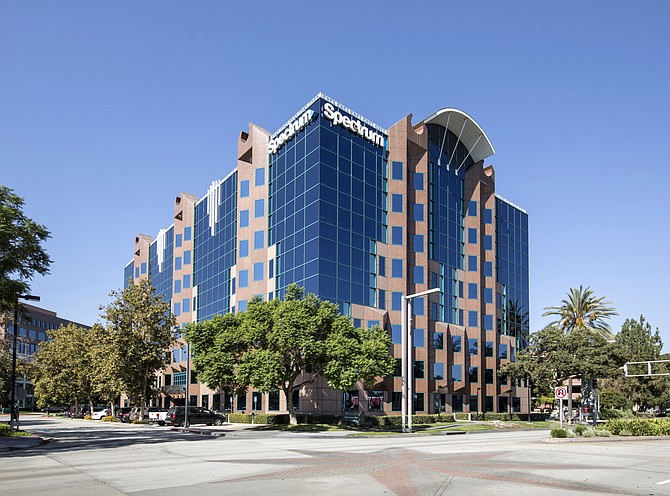 Cerritos Center Court, a 171,000-square-foot Class A office building in Cerritos, has sold for $44 million.
CBRE Group Inc. announced the sale July 22 but did not disclose the purchase price.
Bay Area-based Nome Ventures purchased the property from an undisclosed institutional investor, according to CBRE. CoStar Group Inc. lists Blackstone Group Inc. as the seller.
CBRE's Todd Tydlaska, Sean Sullivan, Mike Longo, Anthony DeLorenzo and Mark Shaffer represented the seller. The buyer was self-represented.
CBRE's Greg Grant secured a $26.7 million loan for the buyer.
The office building is located at 17777 Center Court Drive in the Cerritos Central Business District.
"Nome Ventures was attracted to the investment because of the quality of the building, its history of high occupancy and strong base of tenants with businesses that we expect to be less impacted by the effects of Covid-19," Longo said in a statement.
The property was 98% leased at the time of the sale. It was built in 2002 and was renovated in 2018.
Tydlaska said in a statement that the seller had spent more than $2 million on renovations that would "provide the buyer with a beautiful and stable income-producing asset, which will continue to outperform the submarket in terms of rate and occupancy."
Cerritos, according to CBRE data, outperformed the greater Los Angeles vacancy rate by 498 basis points over the last 10 years with a 9.9% vacancy rate.
The Cerritos Center Court deal was a leasehold sale. The city of Cerritos owns the ground-lease with more than 66 years remaining.
In these deals, different entities own the ground and the building or improvements made to the land.
Leasehold arrangements benefit landowners who receive monthly income without having to run a property.
For developers or users of the land, the deal allows them to develop or occupy spots in desirable areas without having to pay for land.
For reprint and licensing requests for this article, CLICK HERE.