This Summer, L.A. Internships Go Virtual
Monday, July 13, 2020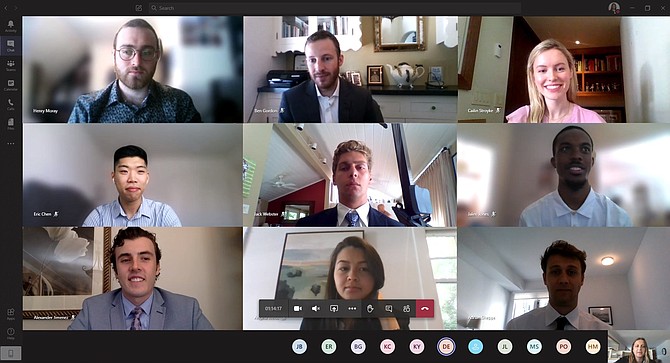 A global pandemic tends to upend your college graduation plans, a reality the Class of 2020 knows all too well.
Zoom and drive-by celebrations don't make up for the lack of a live cap-and-gown event. Even former President Barack Obama's highly touted televised graduation speech and presentation was tailored for the high school crowd.
The coronavirus also has affected plans for summer internships. While high schoolers may have been upset about missing their senior prom, canceled internships may close an important conduit to that first job after college.
"The work experience is important, but it's also the soft skills, how executives speak and interact with each other, things you can't study in a textbook," said Romola Ratnam, senior vice president, social impact for Endeavor, an entertainment, sports and content company based in Beverly Hills.
In recognition of that fact, many prominent L.A. businesses have not missed a step in turning previously scheduled live internships into virtual experiences.
Some say the change has allowed them to broaden the geographical reach of the intern program. Many say reinventing their internship for an online audience has created initiatives they expect will continue even after the pandemic is over.
According to recent statistics published by Forbes, Washington, D.C.'s temporary jobs on Capitol Hill traditionally draw more interns to D.C. than to any other U.S. city in the country, including New York and Atlanta. But for entertainment industry jobs, the publication pegs Los Angeles as the No. 1 U.S. destination.
"If you are interested in anything related to the field of entertainment, from content development to entertainment technology, the opportunities are here in L.A," Kirk Snyder, professor of business communications at USC's Marshall School of Business, said in an email.
Eclectic opportunities
Snyder added that eclectic L.A. also draws interns in many areas of business. "If you are interested in marketing or finance, think about entertainment companies that are redefining how we consume media and how entertainment products can be commoditized for profit in brand-new ways. Southern California is also home to other growth markets, including health care, telecommunications, and grocery and food."
Creative Artists Agency in Century City had narrowed more than 1,000 internship applicants to around 70 this year by the end of February.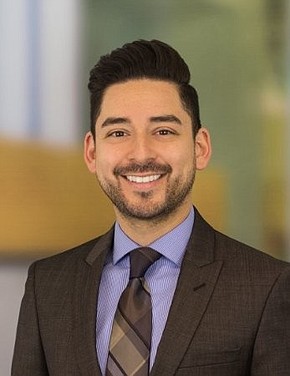 When Covid-19 hit, "it was less a question of whether or not we were going to maintain the interns; it was how are we going to do it, how are we going to refresh the content so it applied to a virtual setting?" said CAA Campus Recruiting Executive Mike Rodriguez.
The usual eight-week program has been packed into four weeks, July 6-31. In addition, online sessions take place from 10 a.m. to 2 p.m. Pacific Time so that interns in various time zones will be able to access content during traditional work hours.
Rodriguez said the company is likely to maintain its new Intern Hackathon, which places interns in groups of four to work on "a unique business challenge that our agents and executives are facing today. It works well in a virtual setting but doesn't have to be tied to a virtual setting."
CAA also has come up with a virtual solution to a traditional challenge for interns — trying to nab a top staff member for a coffee meeting. The company has set up online meetings for interns with agents and assistants, either as one-on-one sessions or in small groups. "The intern just has to show up; the agenda is already preplanned," Rodriguez said.
Beverly Hills-based global real estate investment firm Kennedy Wilson Inc. reinvented its summer intern program as the Virtual Kennedy Wilson Internship Bootcamp. The program was trimmed from eight weeks to six, July 7-Aug. 8.
Regina Finnegan, executive vice president, global director of risk management and human resources at Kennedy Wilson, said 18 of the 20 candidates selected for the live internship decided to accept the online option rather than postponing their internships to 2021.
Finnegan said the interns have received company laptops loaded with the necessary software and a "swag bag," including a water bottle and PPE items bearing the company logo. She added that the online program allows interns to easily connect with the company's 300-plus employees worldwide.
"Everybody at an executive level will come into the training room and teach interns about what their job responsibilities are, the whole gamut," Finnegan said. "But (now) we are including our European team. They are going to learn about global real estate from our European general counsel and our European president, our capital raisers and our asset managers."
Finnegan added that interns will also be able to take advantage of the opportunity to set up online social networking time with senior people in various departments.
Downtown-based City National Bank began its intern search late last year, and candidates had already accepted offers in February. Executive Vice President and Chief Human Resources Officer Martha Tuma and Melissa Aguilar, co-head of the intern program, said all of about 50 students accepted decided to participate in the program, which began May 18.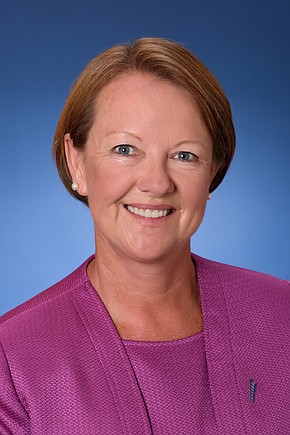 Tuma said the virtual connection has sometimes been more intimate than a live experience. "Our CEO Kelly Coffey hosted a session (and) all of our interns got to see her working in her home office," Tuma said. "They felt like they were getting to know her personally, which was one of those unanticipated positives. It's not a conference. You are at home with her."
Expanded range
Others overseeing internships at their companies said they have been able to expand both the geographic range and content of their programs through virtual internships.
In mid-February, Endeavor announced a new Impact Fellowship initiative that would include three different tracks: a two-year, full-time fellowship; a one-month student athlete fellowship; and a two-month summer internship for college students.
When Covid-19 hit, Endeavor Impact, Endeavor's philanthropic arm, pivoted to a virtual Summer Series program for all Impact Fellowship applicants. Access was also granted to participants in Michael B. Jordan's Outlier Society Fellowship and HBCU in LA's internship program for entertainment industry hopefuls from historically Black colleges and other predominantly minority institutions.
More than 1,000 students have registered for Endeavor's June 22-Aug. 24 program.
"That's the great thing about digital, it's infinitely scalable," said Endeavor's Ratnam.

UC Santa Barbara student Fong Ruangrujira is working as a paid marketing intern for Wawio, a software and consulting company based in East Hollywood. Her part-time internship began online but has since moved into a live experience at the company offices with masks and social distance requirements. She sees pros and cons to both situations.
"The live internship is more stressful than the online because I feel like I have to be on my toes the whole time," Ruangrujira said via email. "In my opinion, working online was more convenient because I could freely allocate my time during the week instead of only working within those two (scheduled) days."
However, Ruangrujira acknowledged that being in the office may be better preparation for the real world. "It is … more exciting to work in an office than at home on my desk," she said. "I get to experience what it feels like to work in an office environment, something very important to me because I wasn't sure if I would like working a 9-to-5 life."
For reprint and licensing requests for this article, CLICK HERE.