Rocket Lab Launches Probe After Failed Mission
Electron rocket and payloads are lost
Monday, July 13, 2020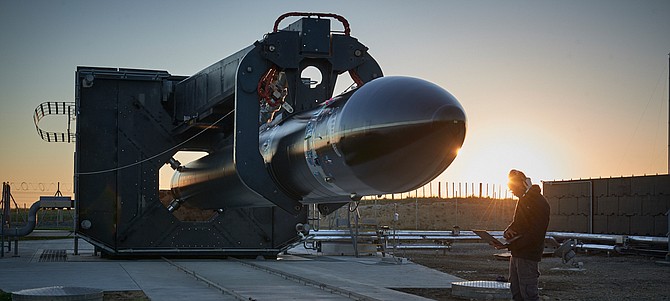 Rocket Lab USA Inc., the Long Beach-based space systems company, has begun an investigation into a mission failure that occurred during a launch on July 4.
The company said it will wait for the investigation to be completed before launching another Electron rocket. A spokesperson said there is no set time frame for the investigation.
Rocket Lab has more than eight Electron vehicles in production, but it is unclear if the company will be able to meet its goal, announced in June, of monthly launches for the remainder of 2020.
For the July 4 "Pics Or It Didn't Happen" mission, Rocket Lab failed to deploy seven small satellites into orbit for Spaceflight Inc., Canon Electronics Inc., Planet Labs Inc. and In-Space Missions Ltd.
Rocket Lab said "an anomaly" occurred about four minutes after its Electron rocket lifted off from the launch site in Mahia, New Zealand, resulting in the loss of the vehicle.
All of the payloads were destroyed, including Canon's imaging satellite, In-Space Missions' small technology demonstration satellite, and five "SuperDove" earth-observation imaging satellites owned by Planet Labs.
Rocket Lab typically charges customers $7.5 million for an Electron launch, according to the company spokesperson.
"We are deeply sorry to our customers Spaceflight Inc., Canon Electronics Inc., Planet, and In-Space Missions for the loss of their payloads," Rocket Lab founder and Chief Executive Peter Beck said in a statement. "We know many people poured their hearts and souls into those spacecrafts. Today's anomaly is a reminder that space launch can be unforgiving, but we will identify the issue, rectify it and be safely back on the pad as soon as possible."
Prior to this mission, Electron had successfully launched 12 times and deployed 53 satellites to orbit since 2018. The July 4 mission was its fastest launch turnaround to date, coming just three weeks after the 12th mission on June 12.
For reprint and licensing requests for this article, CLICK HERE.