Local Clinics Receive Telehealth Grants
Pacific Clinics, Kheir Center to expand remote services
Monday, July 13, 2020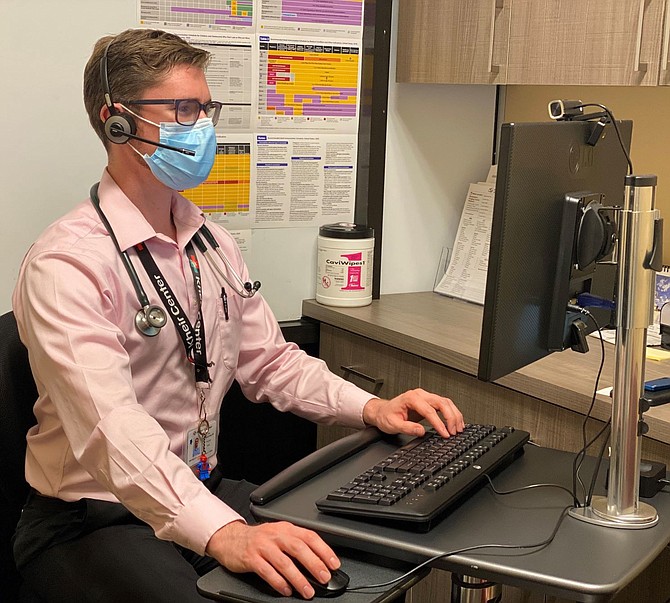 Two local health care clinics each received two grants last month to expand their telehealth services.
Arcadia-based Pacific Clinics was awarded a total of $296,000 by the Federal Communications Commission for laptop computers, smartphones and videoconferencing equipment.
The first FCC grant was announced June 24 for $254,500 for Pacific Clinics' facility in Monrovia. That was quickly followed by a $41,500 grant.
Both grants are part of the FCC's $29.4 million nationwide grant program designed to facilitate the expansion of telehealth services during the Covid-19 pandemic.
Pacific Clinics is a 501(c)(3) nonprofit that offers mental health services, substance abuse disorder treatment and other services to those eligible for Medi-Cal, the state's Medicaid program for low-income people.
According to the FCC, the grants will be used by mental health practitioners to connect with clients through videoconferencing.
A spokeswoman for Pacific Clinics said the funds came through when the clinic was transitioning its health care services to a remote model to reduce coronavirus exposure risks for both its mental health practitioners and patients.
Meanwhile, Koreatown-based Kheir Center received two grants in late June from two different sources for telehealth services.
One grant was for $45,000 from the FCC, part of the same grant program that aided Pacific Clinics. That grant was for smartphones, videoconferencing equipment, a telehealth platform subscription and telecommunications upgrades, all to expand telehealth visits for primary care services, such as chronic disease management and prescription medication refills.
Kheir, which stands for Korean Health Education Information and Research, received another telehealth services grant in late June for $125,000 from Woodland Hills-based Health Net, a subsidiary of St. Louis-based Centene Corp. The Health Net grant was part of a round of $13.4 million in grants announced June 30 to 138 nonprofit health centers throughout California.
"Telehealth is a great way to break down barriers," Eric Schluederberg, a physician at the Kheir Center, said in the Health Net grant announcement. "Many of our patients work full time and take care of their families. With telehealth, they can complete their appointment during a break at work, instead of requesting several hours off. There's no loss of income and they don't have to worry about transportation."
For reprint and licensing requests for this article, CLICK HERE.