Former Riot Exec Seavers Joins AppOnboard as CEO
Monday, July 13, 2020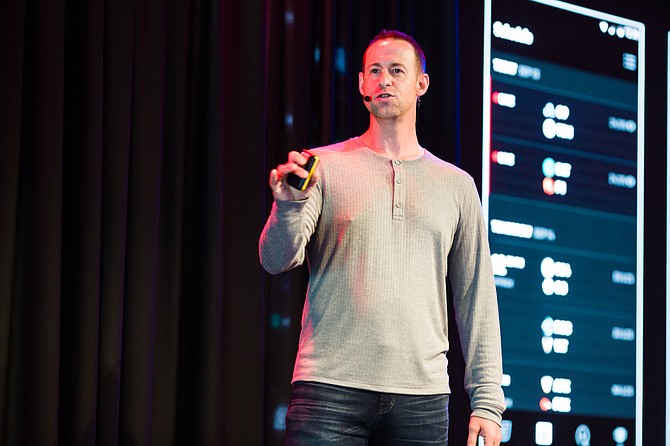 Sawtelle-based AppOnboard Inc., a provider of codeless app and game-building tools, has named Riot Games Inc. veteran Mike Seavers as its new chief executive.
AppOnboard co-founder and Chief Executive Jonathan Zweig will transition to the role of president, the company announced on July 9.
"As AppOnboard grew, we wanted to bring in a proven industry leader to scale our business," Zweig said in a statement. "Mike has a wealth of knowledge and experience that few others can match, so we were thrilled that he shared our vision for the company and look forward to working together to enable the future of no-code game development."
Seavers will oversee day-to-day operations and set the product vision for AppOnboard, the company said.
Founded in 2016, the company has two core products: Buildbox, a gaming engine that enables users to build and publish two-dimensional and three-dimensional mobile games without writing codes; and Studio, a no-code design software for creating playable ads, app prototypes and instant apps, which let users try out an app without needing to fully download it onto their phones.
"I know firsthand how difficult it is to create video games. One of the main problems is that there's a lack of simple tools for designers, artists and creatives to be fully empowered. AppOnboard can make game development accessible to everyone with an idea and fulfill the promise where imagination is all you need to create a video game," Seavers said in a statement.
Before AppOnboard, Seavers spent seven and a half years at Sawtelle-based Riot Games Inc., the developer and publisher known for "League of Legends." Seavers joined Riot Games as the director of engineering in 2013. He became the head of technology in 2016 and was elevated to the role of chief technology officer in 2017.
"The next big hit game doesn't have to come from a AAA studio with a multimillion-
dollar budget and a five- to seven-year production schedule," Seavers said in a statement. "Today's gamers are much more diverse and react in real time to new trends and movements, so we want to give creators a robust set of tools to quickly and efficiently launch and iterate on new ideas without the usual technical barriers."
AppOnboard has offices in San Francisco, Seattle and London in addition to its corporate headquarters in Sawtelle. It has raised $34 million in total funding. The company is backed by Santa Monica-based Troy Capital Partners, Palo Alto-based Runa Capital, London Venture Partners and others.
For reprint and licensing requests for this article, CLICK HERE.