Snap Rolls Out Shows, New Lenses
Social media giant launches offerings to counter TikTok
Monday, July 6, 2020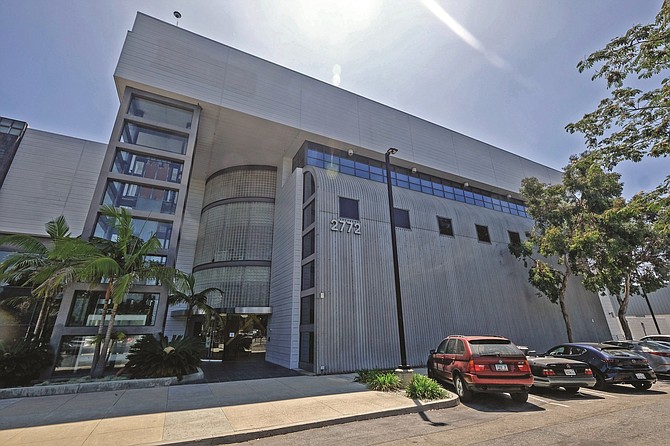 In a series of moves seemingly made with one eye on advertisers and the other on rapidly growing competitor TikTok, Snap Inc. recently announced shoppable shows, rolled out music lenses and signed partnerships with third-party developers.
In late June, the Santa Monica-based social media giant pitched its first shoppable show, "The Drop," an original series featuring streetwear from celebrities and designers to advertisers at the 2020 NewFronts, a media industry event. The show will allow users to buy apparel while they watch, Snap said.
The company uses original shows to drive more frequent and longer visits, which gives the company a greater opportunity to deliver ads, according to Michael Pachter, an analyst at downtown-based Wedbush Securities Inc.

"Advertising is really their only source of revenue right now," Pachter said in an email.
In April, Snap reported a surge in first-quarter app usage but a slowdown in advertising revenue due to the impact of Covid-19.
"It's really hard to peg whether declining ad demand is hurting them more than higher user growth and engagement is helping them," Pachter said.
Snap might also be concerned about competition. "TikTok is definitely taking some share from Snap, particularly internationally. The two services have a large overlap of their target markets, (with users) under (the age of) 25, and we may see TikTok cut into Snap's international growth over the next few quarters," Pachter said.
Snap also announced a series of new augmented reality lenses in early June, including a music lens that allows users to select the background music for their short videos.
Brian Fitzgerald, an analyst at Wells Fargo Securities, sees the music lens as Snapchat's answer to TikTok, the short-video platform owned by Chinese startup ByteDance Ltd.
"We believe these new lens additions better position Snap against one of its strong emerging competitors (TikTok)," Fitzgerald wrote in a report.
In addition, the company rolled out Snap Minis, a new product that allows third-party
programs to live inside Snapchat's Chat section. The company included Santa Monica-
based Headspace Inc.'s meditation app, Santa Monica-based Atom Tickets' movie ticket app and five others.
Analysts liken Snap Minis and Snap Games to the mini programs from Chinese social media platform WeChat, which drove $115 billion in 2019 transactions from about 400 million daily active users.
"If Snap were to drive 50% of that daily active user and transaction level, (Snap) Minis could represent a $7 billion per year transactional opportunity," Fitzgerald wrote.
For reprint and licensing requests for this article, CLICK HERE.