Kardashian Lands $200 Million Investment From Coty
Deal values KKW Beauty at $1 Billion
Monday, July 6, 2020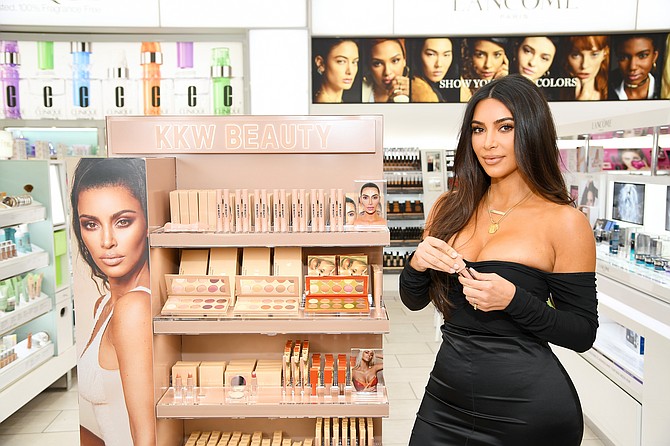 Kim Kardashian West's KKW Beauty Inc. has given the Kardashian family its second unicorn designation.
New York-based Coty Inc. paid $200 million for a 20% stake in the makeup company, founded by Kardashian West, in a deal announced June 29 that brings KKW Beauty's valuation to $1 billion.
In November, Kardashian West's half- sister, Kylie Jenner, sold a 51% stake in her beauty business for $600 million to Coty. That deal valued Jenner's business at $1.2 billion and pegged her company's annual revenues at $177 million.
"Partnering with an established organization like Coty will be instrumental in the advancement of my brands as their global reach allows for faster expansion, so people around the world are able to experience new launches firsthand," Kardashian West said in a statement.
"This relationship will allow me to focus on the creative elements that I'm so passionate about while benefiting from the incredible resources of Coty and launching my products around the world," she added.
The deal, announced a few days after Woodland Hills-based KKW Beauty marked its third anniversary, is expected to close next March and will help KKW Beauty expand into skin care, hair care, personal care and nail products, and support its global expansion.
Kardashian West's mother, Kris Jenner, reportedly owns 8% of the business.
Coty Chief Executive Peter Harf referred to Kardashian West as "a true modern-day global icon."
"She is a visionary, an entrepreneur, a mother, a philanthropist, and through social media has an unparalleled ability to connect with people around the world," he said in a statement. "This influence, combined with Coty's leadership and deep expertise in prestige beauty, will allow us to achieve the full potential of her brands."
New York-based Coty owns a notable portfolio of brands across fragrance, color cosmetics, hair color and styling, and skin and body care, including CoverGirl, Max Factor and Sally Hansen.
In May, Coty launched Kylie Skin in Europe, via Parfümerie Douglas, a German beauty retailer with more than 2,200 stores.
Kardashian West, who has some 300 million social media followers, also runs Culver City-based Skims Body Inc., an apparel company with a focus on shapewear for women that she launched last year. Its products, including body tape, seamless underwear and bodysuits, are sold at Nordstrom.
Kardashian West's husband Kanye West also made retail headlines last week. The musician's brand, Calabasas-based Yeezy Apparel, will collaborate with Gap Inc. on a clothing line, Yeezy Gap, set to hit stores next year.
For reprint and licensing requests for this article, CLICK HERE.