Poirier Brings a Fresh Approach for Colliers
New local executive will put an emphasis on diversity
Monday, July 6, 2020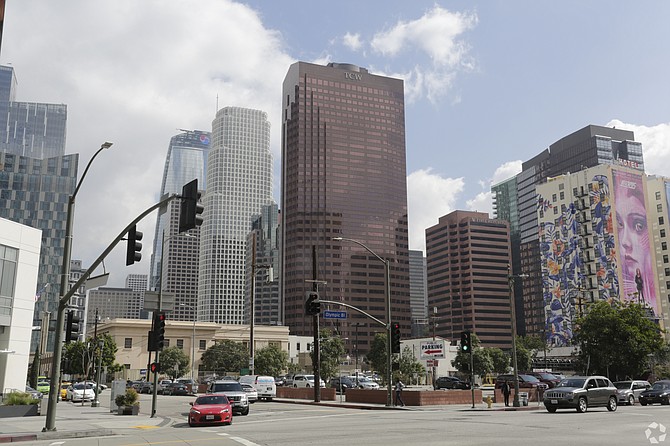 Jodie Poirier has been named executive managing director overseeing the greater Los Angeles area for Colliers International Group Inc.
She is one of two market leaders in L.A. and is the first woman to hold such a prominent post at Colliers.
Poirier is also the first woman to oversee the greater Los Angeles region for any commercial real estate services firm, according to Colliers.
She came to real estate in a bit of a roundabout way.
In her first summer after finishing college, Poirier went door to door selling books in Ohio and realized she liked sales.
Poirier went on to work in commercial real estate development before going to grad school.
"I graduated right into the start of the Great Recession," she said. "There was zero development taking place," adding that people still needed to refinance, lease and sublease space, leaving a need for brokers.
"I really liked that side of the business," she said.
Poirier was previously with CBRE Group Inc. Before that, she was a director at Colliers' U.S. Brokerage Services group.
In her new role, Poirier will oversee business operations, talent recruitment, and retention and client care. She will also manage the agency leasing and occupier services teams in the area.
Poirier said she was hoping to fill "market gaps" with more talent in areas such as occupier services, retail, capital markets and office leasing.
To recruit new talent, she said it was all about relationships with others in the industry and understanding what environment they want to be in.
And diversity is going to be a major focus for Poirier. More diversity in terms of both gender and race are needed, she said.
"Commercial real estate needs more diversity," she said. "I would love to continue to be a force helping to add diversity to our industry. It will continue to be a focus of mine, and I want that in our industry."
To help ensure a more diverse workforce, Poirier plans to go to colleges and recruit from other industries with similar skill sets, as well as "helping to nurture and grow the existing diversity in the industry."
Another part of why Poirier said she wanted to rejoin Colliers was the leadership in place.
"Colliers has really evolved tremendously in the last six years since I was last at Colliers. I was very impressed with the new leadership they brought on board," she said.
That leadership, she said, included David Josker, president of Colliers' U.S. Southwest region, who Poirier has worked with before.
"As one of our industry's brightest and most respected leaders, Jodie brings an innovative approach, relentless passion and a proven record of attracting top talent to this incredibly important role," Josker said in a statement.
"With her broker-centric approach, Jodie has an exceptional ability to build trusting relationships with brokers that helps them grow their business," he added.
Colliers has seven offices in the area with 200 professionals, including 125 licensed brokers.
It's an interesting time for the commercial real estate industry. As sales are slowing, brokers are having to find new ways to show properties while the future of retail and office spaces in particular is uncertain.
Poirier plans to work with Colliers to rise to the challenge. That means virtual tours, finding ways to remain connected and using all technology available.
"Colliers has adapted extremely well and effectively and efficiently to the virtual world where the majority of us are now working," she said.
For reprint and licensing requests for this article, CLICK HERE.