Draper Goren Holm Backing LunarCrush
Venture firm leads seed round for crypto data startup
Friday, January 31, 2020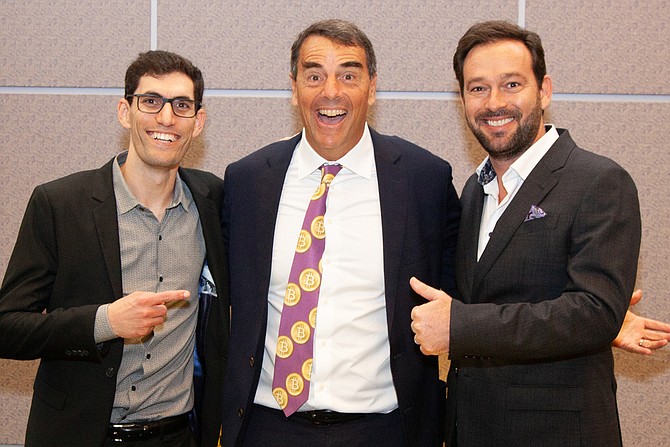 Venture capital and private equity investment firm Draper Goren Holm has made its first investment since a major management move in December, leading a seed round for Costa Mesa-based LunarCrush Inc. The round closed Jan. 25.
Private equity investor Tim Draper became majority owner of Santa-Monica based Goren Holm Group in December after investing $3 million in the business, which was then renamed Draper Goren Holm.
The firm helped incubate LunarCrush prior to the seed round. The value of the round was not disclosed.
"LunarCrush offers insightful metrics for a new era of investing (and) it is a great example of a team that integrates different elements of ... tech to make a product that users love," Draper Goren Holm Partner Josef Holm said in a statement.

LunarCrush software uses artificial intelligence coupled with machine learning to analyze cryptocurrency data and provide market insights. The company also launched a product in November that uses the same technology to rank cryptocurrency influencers based on their credibility.
"The sheer breadth and depth of experience across the Draper Venture Network, along with access to collaborate with other portfolio companies is truly amazing," LunarCrush Founder and Chief Executive Joe Vezzani told the Business Journal. "To be part of a network with the companies we have looked up to since their beginning, and were the inspiration for us to become entrepreneurs ... what more could you ask for?"
LunarCrush graduated from the TechStars Los Angeles program in October.

Draper Goren Holm, much like an accelerator program such as Tech Stars, invests $25,000 to $50,000 in small, early stage startups that are focused exclusively on cryptocurrency and blockchain technologies or services.
Goren and Holm also organize the annual Crypto Invest Summit downtown, which brings together industry professionals.
Draper's interests have aligned with Goren and Holm's focus on digital payments. He was an avid, early supporter of bitcoin and has a history of backing cryptocurrency-related startups, such as cryptocurrency analysis platform Coinbase Inc., which he funded in October 2017 through his venture firm Draper Associates.
"Tim really loves L.A. — he knows we have a large blockchain community, and he comes down here regularly to work with local companies," Goren told the Business Journal when Draper's investment was announced.
Linking with Draper Goren Holm may give its portfolio companies, like LunarCrush access to the Draper Venture Network, a collective of independent venture capital funds that regularly meet to network and share deals and investment strategies.
The Draper Venture Network was founded in 1990 and has 23 members, including Santa Monica-based venture investors Wavemaker Partners. LunarCrush is the network's newest member.
"Our platform is helping experienced and new investors discover the power cryptocurrencies can bring to their investment portfolios and their lives," LunarCrush's Vezzani said in a statement.
He said he was excited to be growing a cryptocurrency business, given the high investment interest in the industry.
For reprint and licensing requests for this article, CLICK HERE.