Bird Buys Berlin Company
Company also adds $75M to Series D
Friday, January 31, 2020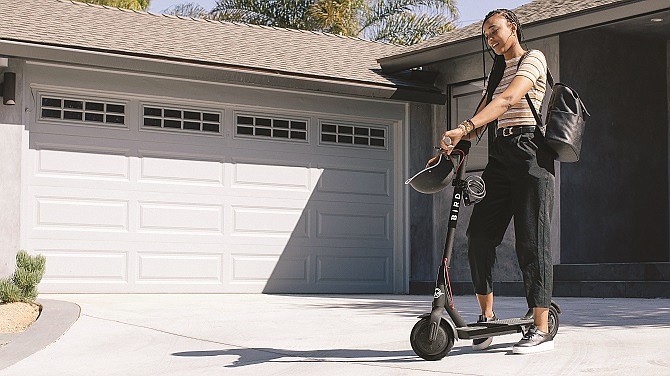 Electric scooter operator Bird Rides Inc. acquired Circ, an electric scooter company headquartered in Berlin, in a bid to expand the Santa Monica-based company's European operations.
Bird also announced it had raised a $75 million extension to its Series D round. Part of this funding was used to acquire Circ, a Bird spokesperson confirmed.
Both announcements were made on Jan. 27.
Bird already operates in 21 cities across Europe, including several in Germany and the company has an office in Amsterdam. The Circ acquisition expands Bird's footprint in the region, adding roughly 300 staff members to its European team, which will operate out of Circ's existing offices.
"To further advance our mission, we're excited to acquire Circ, which is the clear European leader (in micro-mobility)," Bird Chief Executive Travis VanderZanden said in a statement. "We like their laser focus on treating cities as their No. 1 customer and their mindset of prioritizing profitability over growth."
Circ is the second micro-mobility company Bird has acquired. In June 2019 it bought San Francisco-based Scoot Networks Inc. for an undisclosed sum.
Bird announced its Series D raise in October and the round originally totaled $275 million. The company now confirms its Series D closing price is $350 million.
Bird would not name the investors who joined the round.
After the initial announcement, the company said its Series D remained open "due to investor demand," which VanderZanden said was driven partly by Bird's "clear path to profitability."
"More than 12 months ago, we shifted our focus from growth to profitability, which put us in a position to deliver the strongest unit economics," VanderZanden said in a statement.
Bird has raised roughly $775 million since its launch in 2017, according to PitchBook Data Inc.
For reprint and licensing requests for this article, CLICK HERE.