Activision Brings on Sponsors
'Call of Duty' league lands PlayStation, Mountain Dew
Friday, January 31, 2020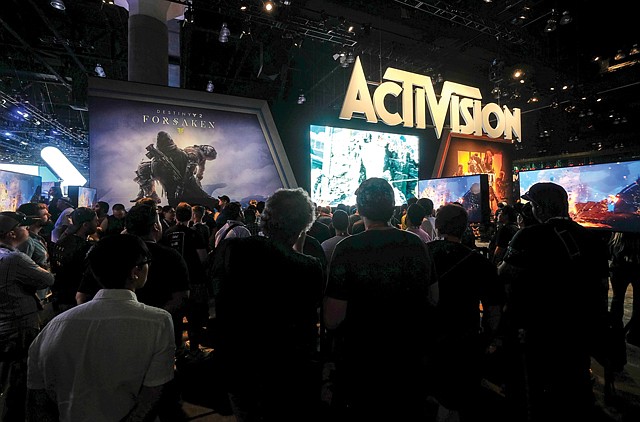 Santa Monica-based game publisher Activision Blizzard Inc. has signed several high-profile sponsors for its new "Call of Duty" League, roughly two weeks after launching the professional esports competition.
Sony Corp.'s PlayStation 4 consoles will be the exclusive competition platform for "Call of Duty", while PlayStation will be the league's presenting sponsor for the 2020 season.
PlayStation will also sponsor matches between fans as part of Activision's "Call of Duty" Challengers competition, which offers cash prizes.
Other sponsors include the Air Force and PepsiCo. Inc.'s Mountain Dew.
"We couldn't be prouder to have these incredible brands as partners for the inaugural 'Call of Duty' League season," Activision's Chief Revenue Officer Brandon Snow said in a statement. "Our partners not only support the players on their mission to win the first 'Call of Duty' League Championship, they provide our fans around the world a better experience while attending Home Series matches or streaming at home."
Activision did not disclose financial details of the sponsorships.
The Air Force will sponsor prematch video segments. It will also have on-site recruiting booths at "Call of Duty" events.
Mountain Dew's AMP Game Fuel energy drink, aimed at gamers, will also be a sponsor.
In addition, Logitech International subsidiary Astro Gaming, a gaming accessory retailer that has sponsored other Activision Blizzard esports leagues, has signed on as a sponsor.
San Francisco-based Astro Gaming recently launched a line of "Call of Duty" League-themed gaming headsets, which are nearly identical to the equipment Astro provides to the 12 international COD League teams.
Scuf Gaming International, another previous Activision sponsor that makes gaming accessories, also cut a sponsorship deal.
"Both esports and 'Call of Duty' are deeply rooted in our core DNA, so we are delighted that the day has finally come for 'Call of Duty' League to launch," Scuf Gaming Chief Executive Duncan Ironmonger said in a statement.
For reprint and licensing requests for this article, CLICK HERE.