Shares Soar for Soon-Shiong Companies
NantKwest drug shows promise, NantHealth sells unit for $47M
Friday, January 17, 2020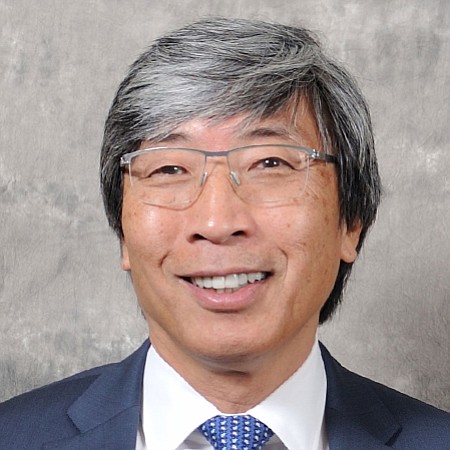 Stock prices skyrocketed last week for two of billionaire Patrick Soon-Shiong's health care companies.
NantKwest Inc. shares soared 91% in the 72 hours following Soon-Shiong's announcement that an early stage clinical test of an experimental drug led to a dramatic improvement in a pancreatic cancer patient, closing on Jan. 16 at $7.37.
In the couple of trading hours after the announcement in a Bloomberg television interview on Jan. 13, the share price jumped to $6.50 from $3.80 earlier in the trading day. A couple days of profit taking followed. Then on Jan. 16, NantKwest issued a press release with more details on the cancer treatment trial success, sending shares soaring again, this time for a 40% gain.
Soon-Shiong made the announcement at a San Francisco health care conference.
Shares of NantHealth Inc. gained 26% on Jan. 14 following news that the company would sell its medical device connectivity business for $47.3 million to Masimo, the Irvine-based noninvasive monitoring technology company.
In Jan. 14 trading, NantHealth shares climbed as high as $1.45 after opening the day at $1.15. The stock closed at $1.27.
NantKwest has developed what it calls "natural killer" cells — biological molecules that trigger the human immune system to attack cancer cells.
NantKwest's cells are delivered into cancerous cells in combination with a protein infusion developed by ImmunityBio Inc., a company privately held by Soon-Shiong.
This approach differs from traditional methods of attacking cancer cells with radiation treatments and chemotherapy.
Soon-Shiong told the conference that his company's treatment of a pancreatic cancer patient in a Phase 1 clinical trial was the first time the method had been successful.
His announcement followed news last month of improvements in several patients with a form of breast cancer that has historically been difficult to treat.
"Achieving complete response in metastatic pancreatic cancer and durable, complete responses in metastatic (breast cancer) patients that have failed all current standards of care is a promising finding which may further validate our approach to orchestrate both the innate and adaptive immune system," Soon-Shiong said in the announcement.
One biomedical industry spokesman cautioned against premature optimism.
"This is a very positive development," said Ahmed Enany, chief executive of the Southern California Biomedical Council, a downtown-based trade group. "But one must remember that this is a very early stage clinical trial. The challenge, of course, is in later-stage clinical trials where you have to prove the treatment's safety, see if it works without negative side effects and see if it actually creates value."
Enany said 70% of drugs that pass Phase 2 trials fail in Phase 3 trials — the most rigorous and expansive. "And this treatment is only in Phase 1," he said.
NantHealth has been developing technology platforms that allow for information exchange among medical providers and insurers, develop molecular profiles of tumors and connect medical monitoring devices to the cloud.
It is the portion of the business connecting the medical devices that NantHealth decided to sell to Masimo, which is developing noninvasive monitoring devices.
Soon-Shiong said the sale of NantHealth's Connected Care medical device business segment frees up capital to focus on growing the company's other segments: a data exchange platform for medical providers and insurers, and a molecular tumor profile technology.
Enany also pointed to another reason for NantHealth to sell the division.
"The Connected Care business is essentially a medical device, which is a lower-margin portion of NantHealth's business," Enany said. "What's more, NantHealth is not primarily a medical device company, while Masimo is."
There may be another factor as well. Like many biomedical/technology companies, NantHealth has been losing money. The company lost $192 million in 2018 and reported three losing quarters for 2019.
In the company's third-quarter earnings call, executives talked about the continuing need to "pare expenses" and to improve cash flow. An injection of up to $47 million from Connected Care business helps that effort.
For reprint and licensing requests for this article, CLICK HERE.