Dog's Best Friend
Russell Gittlen I Guide Dogs of America
Friday, January 17, 2020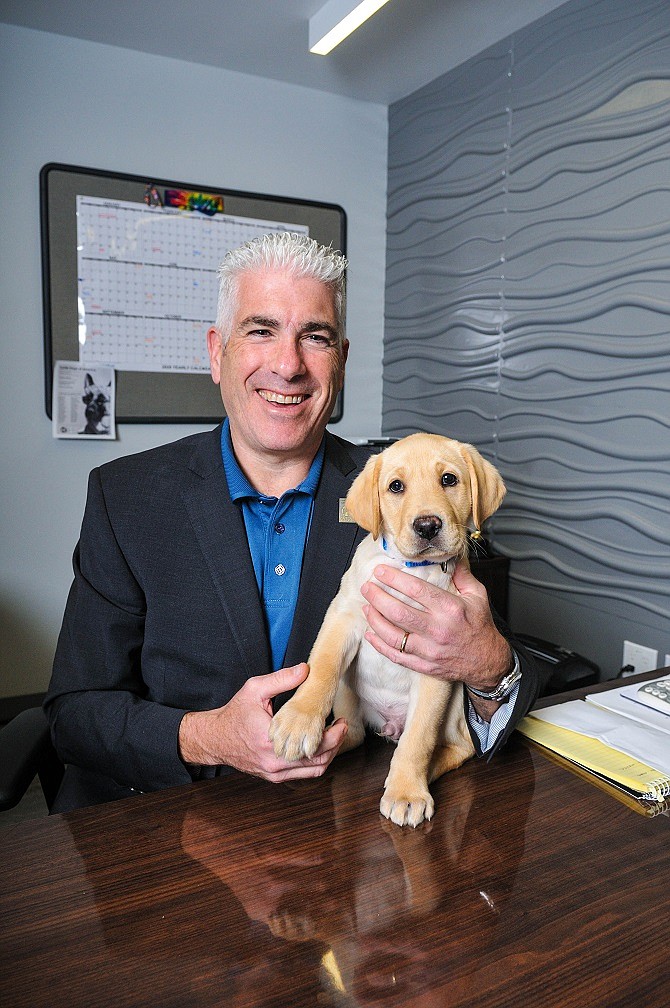 Not every canine student at Guide Dogs of America in Sylmar has what it takes to become a guide dog for the blind. But GDA President and Director Russell Gittlen proudly reports that, as of January, dogs who enter the rigorous training program but don't quite make the grade now have other career options.
Gittlen facilitated GDA's recent merger with Tender Loving Canines Assistance Dogs, which will operate under the GDA umbrella. Tender Loving Canines provides skilled service dogs for veterans with post-traumatic stress disorder and people with autism as well as facility dogs who may be deployed to schools, hospitals and other institutions. The group also operates a prison-based dog training program.
A dog that proves to be too distracted by squirrels, food or other dogs to reliably lead the blind "might be a great dog for a kid with autism or a person with PTSD," Gittlen said during a recent Business Journal visit to the campus. That's great news given the $60,000 cost of raising, training and matching a dog with a blind individual. Gittlen said the annual operating budget of the nonprofit is about $6 million and may increase to $7 million with new programs that come with the merger. "That's a lot of dog biscuits," he joked.
He said there is always a wait list of 2,000 to adopt dogs who don't become guides. But, he added, "I'm not here to create pets; I'm here to create service animals. … Now they have four careers they could take up."
While the merger shortens the list of potential pets, Gittlen said a huge need remains for "puppy raisers," people who foster pups for about a yer before the puppies begin their training on campus.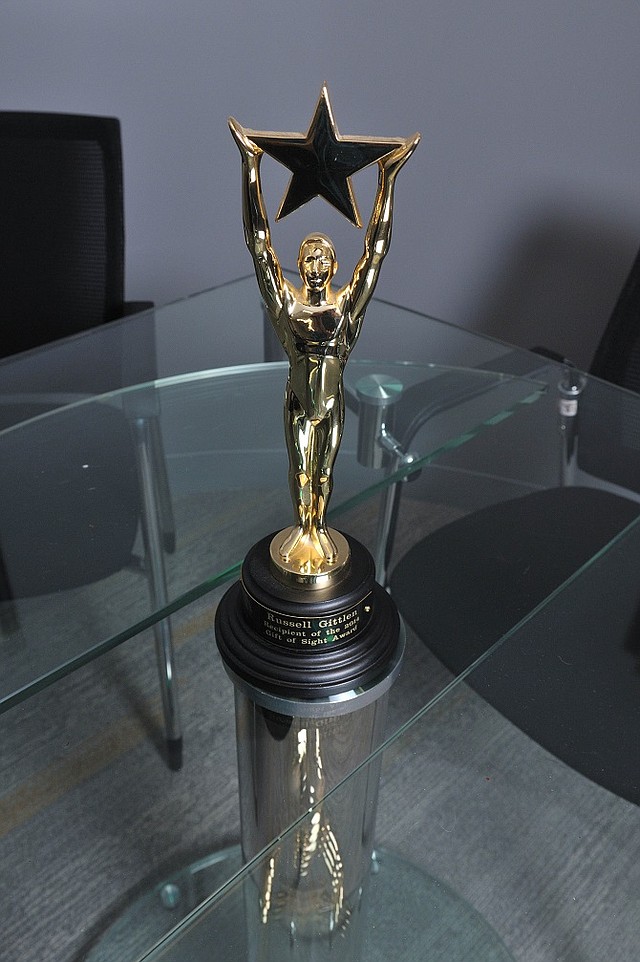 GDA was founded in 1948 with donations by the International Association of Machinists and Aerospace Workers union. Gittlen, an active union member for more than 30 years, rose through the ranks of the organization while serving as a volunteer and fundraiser for GDA. He took the helm at GDA in 2017.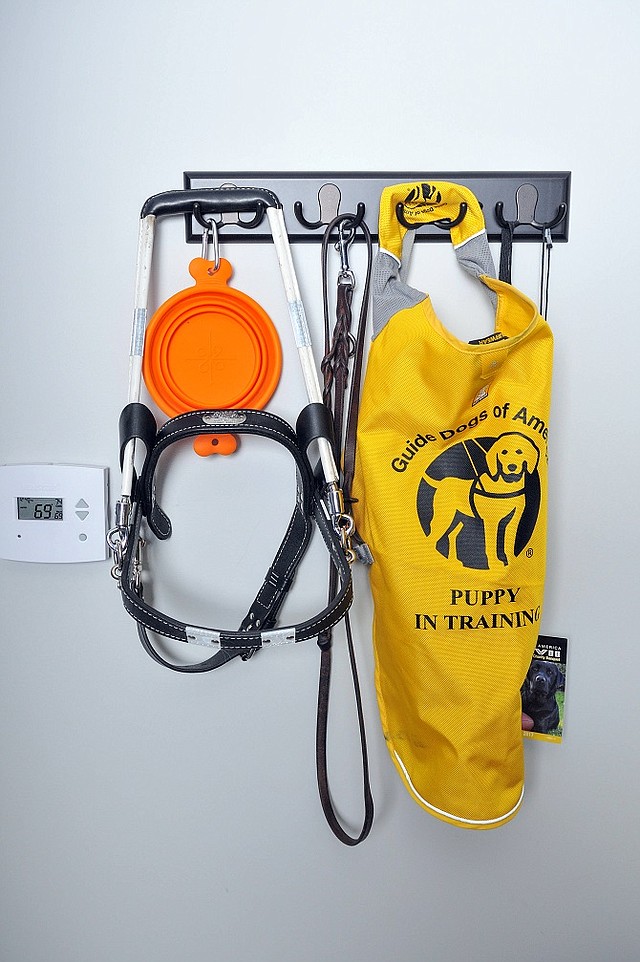 GDA receives no government funding, so Gittlen spends a lot of time on the road, often accompanied by a guide dog in training. A cute canine is a powerful fundraising asset. "It's the best marketing in the world," Gittlen said.
The trips also serve as a major test of the dog's ability to handle airports, planes, tempting snacks and busy streets.
On the organization's Sylmar campus, Gittlen said he can usually be found in a polo shirt and sneakers although he dresses up, with tie, for business meetings. He said the goal, however, is to draw attention to the mission of the organization, not to himself.
"My style is to give people the tools and let them do their job," Gittlen said. "My primary job is to give vision to Guide Dogs of America."
See the full executive style photo spread in the Jan. 20, 2020, print edition.
For reprint and licensing requests for this article, CLICK HERE.
Stories You May Also Be Interested In