Cedars-Sinai Opens Urgent Care Clinic in West LA
Monday, January 13, 2020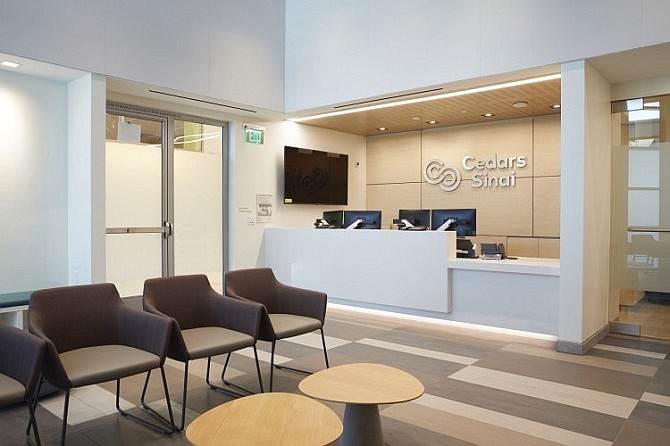 Cedars-Sinai announced the opening of its fourth urgent care clinic, a 7,500-square-foot facility in West Los Angeles.
The clinic occupies the ground floor at 11620 Wilshire Blvd., just west of Federal Avenue. Terms of the lease with building owner CIM Group were not disclosed in the on Jan. 13 announcement.
Beverly Grove-based Cedars will also open a dermatology practice within the clinic on Jan. 21. A staff of dermatologists will treat skin conditions such as acne, skin cancer and eczema and offer cosmetic skin procedures.
"These new medical offices reflect our commitment to making quality care more accessible to our patients, whether that means convenient appointments during flu season or access to a dermatologist who accepts insurance," John Jenrette, executive vice president of the Cedars-Sinai Medical Network, said in the announcement.
The urgent care clinic joins Cedars facilities in Beverly Hills, Culver City and Playa Vista. It provides same-day care for patients experiencing an illness or injury that isn't life-threatening, such as a severe cough, a cut or a muscle sprain. It is staffed with internists and family medicine physicians, as well as nurse practitioners and physician assistants. It is equipped with onsite labs and x-ray devices.
Healthcare/biomed, energy, engineering/construction and infrastructure reporter Howard Fine can be reached at hfine@labusinessjournal.com. Follow him on Twitter @howardafine.
For reprint and licensing requests for this article, CLICK HERE.