The Problem Solver
When it comes to his community, low-key Anthony Pritzker is highly engaged
Friday, January 10, 2020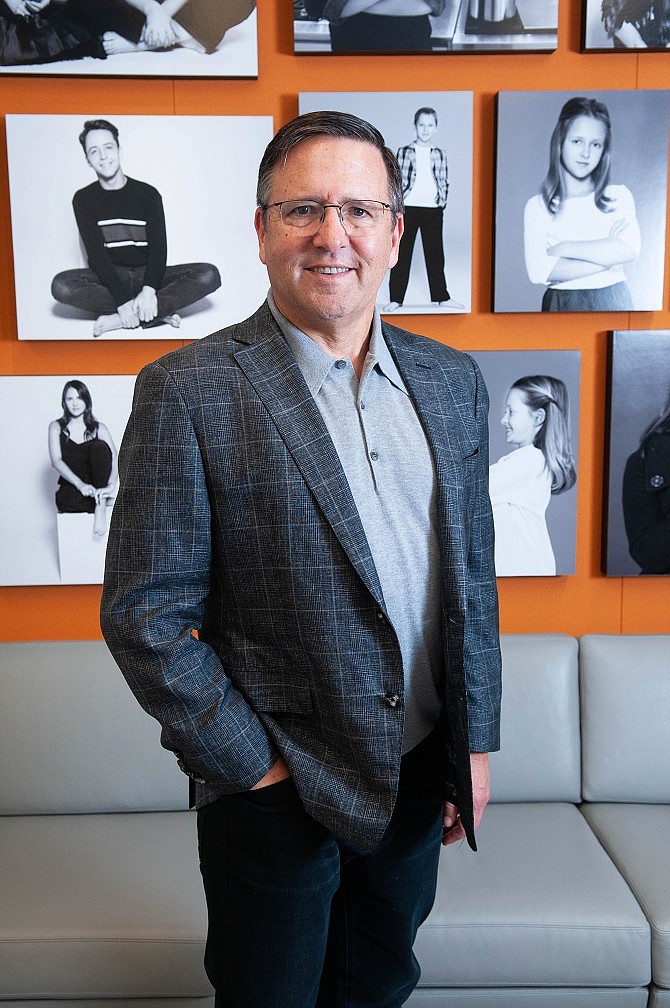 Pritzker's biggest UCLA involvement to date has been serving as co-chairman of the university's $4.2 billion Centennial Campaign, which UCLA said is the largest fundraising effort ever undertaken by a public university.
UCLA Vice Chancellor Rhea Turteltaub said the deadline was reached in December, 18 months early, and she estimated that following the official tally, the total will be more than $5 billion.
Since the campaign launched in 2014, the Pritzker Family Foundation has contributed nearly $60 million, including $10 million to establish the UCLA Pritzker Center for Strengthening Children and Families.
Pritzker's role as co-chairman satisfied his need to find out how things work, including learning how the wheels turn at a major research university. "The first thing you had to do was go around the campus and meet all the deans." Pritzker said. "That's so cool."
Although he supports his alma maters, Pritzker said backing a large public university serves a broader community. "Eighty percent of UCLA grads stay in California. Investing in UCLA is investing in California," he said.
Living the dream
Even Pritzker's main residence is part of the family's philanthropic picture. The 49,300-square-foot home on Angelo Drive in Beverly Hills is often reported to be the second-largest private residence in greater Los Angeles, after the Spelling Manor.
"So I live in a fancy house, right?" Pritzker said, anticipating a question about the estate, one of the family's multiple homes. "But … we've done over 300 events, whether it's UCLA-focused things, or foster (child) programs, or to convene different groups. That's why we built it that way.

"But guess what — there's a little secret byproduct that I get out of it: I don't have to drag my kids off to things because they can see that we're involved," Pritzker said. "Part of what leadership is is walking the walk, not just talking the talk."
UCLA's Turteltaub has seen the philosophy in action. "I remember being at an (environmental) event with 400 people sitting on their tennis court with an event going on," she recalled. "And a couple of kids would wander in and quiet down, sort of curled up on his or Jeannie's lap and listen for a while. They experienced it on their own terms, age appropriately.
"When you see a parent being a champion, a cheerleader, it definitely rubs off," she added.
The Pritzkers have seven children. He acknowledged that having a big family is an unusual choice today and with that comes the responsibility to foster seven individual dreams without being overshadowed by a wealthy, successful and admittedly competitive father.
"The biggest challenge I think is the seven kids. How do I allow them to do what they love and not feel intimidated about having to live up to some equal number of what I might have done?" Pritzker said pensively. "How do you do that in a way that makes them feel excited about being the best in their field, without any burden?"
Added Pritzker, "I got lucky. I got to do that."
Keep Reading: 2020 Philanthropy Special Report
Prev Next
For reprint and licensing requests for this article, CLICK HERE.