Bliss Point Relocates in Santa Monica
Ad firm secures lease for 10,500 square feet
Friday, January 10, 2020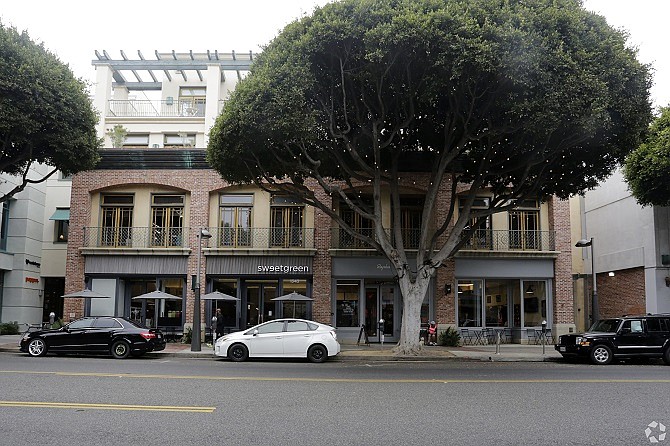 Video advertising firm Bliss Point Media has signed a lease for 10,500 square feet in downtown Santa Monica.
The price of the five-year lease was not disclosed. Average asking rent in Santa Monica during the last quarter of 2019 was $6.64 per square foot, according to data from Jones Lang LaSalle Inc. That puts the value of the lease at roughly $4.2 million.
The lease is for the second floor of a mixed-use property at 1351 4th St. The building, which has a Sweetgreen and other retailers on the ground floor, is now 100% leased.
CBRE Group Inc.'s Mark Landver represented the tenant. The landlord was Transwestern.
"Downtown Santa Monica is the most competitive and challenging market to transact in due to the continued expansion of strong tenants, providing limited available inventory options for new entrants," Landver said in a statement. "There were multiple offers on the space as this is an extremely tight market."
Bliss Point Media is moving from its location at 233 Wilshire Blvd. in order to expand.
The Westside office market has grown increasingly tight. The average asking rate in Santa Monica in the fourth quarter was 34 cents higher than during the same period the previous year.
Vacancy rates in the submarket were 10.6%, compared with 14.4% in the fourth quarter of 2018, and net absorption was nearly 56,000 square feet.
Santa Monica is part of Silicon Beach, the Westside cluster of neighborhoods that also includes West L.A., Venice, Marina del Rey, Playa Vista and Culver City. The area has seen a growing number of technology and streaming companies, which has pushed demand for office space.
Culver City, for example, has seen vacancy rates drop to 12.3% in the fourth quarter, down from 21.9% during the same period the previous year.
The Westside as a whole is seeing a boom in construction to meet demand. There is roughly 1.6 million square feet of office product under construction in the area compared with 766,000 square feet in the South Bay and 816,000 square feet in Hollywood.
For reprint and licensing requests for this article, CLICK HERE.