Activision Answers 'Call'
Company retools esports league, seeks revenue
Friday, January 10, 2020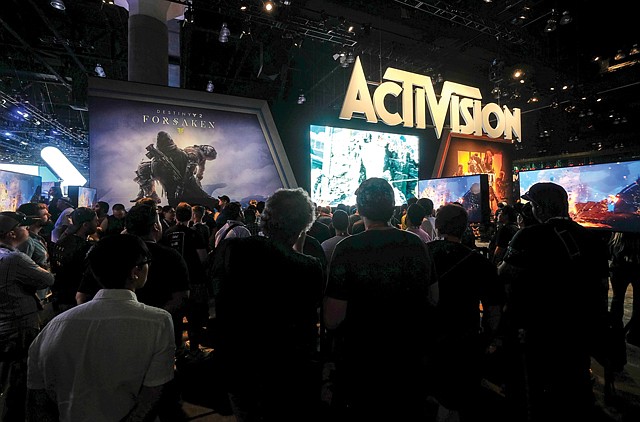 Rietkerk said esports leagues give publishers the opportunity to sell merchandise based on player equipment and jerseys, among other potential revenue streams. He noted that Activision can benefit from fans who may be incentivized to download the game.
The "Call of Duty" League will also help retain existing fans, Rietkerk predicted.
"Successful esports often see benefits in user retention and user revival for the core game, (and) it also provides fans an additional touchpoint and community connected to the (intellectual property)," he said.
'Overwatch' success
Activision found a successful tournament model with its "Overwatch" League, which boasts a large viewer base and lucrative ad opportunities.
Last year, an average of 137,954 fans watched each "Overwatch" League match, either online or in person, according to esports analytics company ESM One. In all, they viewed 18.6 million hours of content.
"From a publisher perspective, Activision-Blizzard is a leading firm in the esports space," Rietkerk said. "'Overwatch' League remains a major esports property, and the 'Call of Duty' League looks to follow in its footsteps."
Activision wants to continue the momentum of the "Overwatch" League, while finding new ways to engage and retain fans.
In addition to the new "Call of Duty" professional competition, amateur and semi-pro gamers can compete for their shot at $1 million, Faries said. "We also have an amateur-path-to-pro pipeline called the 'Call of Duty' League Challengers, which allows players from around the world to compete online and at our events," Faries said.
Los Angeles esports fans will find themselves well-represented in the new league.
One team, the Los Angeles Guerrillas, will be owned by Denver-based Kroenke Sports and Entertainment, which also owns the Los Angeles Rams.
Culver City-based Immortals Gaming Club will back the other team, which will operate under the name OpTic Gaming Los Angeles.
Other "Call of Duty" League teams will be located in London; Paris; Toronto; Atlanta; Chicago; Dallas; Minneapolis; New York; Orlando, Fla.; and Washington, D.C.
Active Activision
Activision's balance sheet could use an additional revenue driver. The company hopes a new league can replicate the success of the "Overwatch" League.
In the company's most recent earnings report, Activision edged third-quarter expectations with revenue of $1.3 billion and net income of $204 million. Analysts had predicted the company would bring in $1.1 billion.
The company reported 36 million monthly active users in the quarter, a slight dip from 37 million in the second quarter.
Activision Chief Executive Bobby Kotick said on the November earnings call that introducing more mobile and free games based on Activision's existing successful franchises might be a key to winning users back.
The company released a mobile version of "Call of Duty" in October. Activision reported more than 148 million downloads in the first month. It was Activision's largest mobile launch to date and generated roughly $54 million in revenue.
"As we introduce mobile and free-to-play games ... we believe we can increase audience size, engagement and monetization," Kotick said.
Although diversifying an esports catalog can be beneficial, Newzoo's Rietkerk explained it can be difficult for a publisher to effectively monetize each offshoot.
"While there may be challenges stemming from continued fragmentation of the esports audience around monetization, new properties are often a net positive in terms of overall esports audience growth," Rietkerk said.
Prev Next
For reprint and licensing requests for this article, CLICK HERE.