Venture Capital: Firms will find opportunities exist amid uncertainty
Friday, January 3, 2020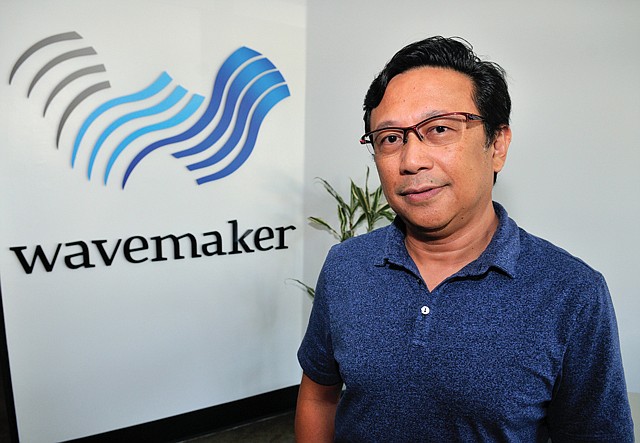 Venture capitalists in Los Angeles see opportunities for the year ahead — regardless of the state of the economy.
In the event of an economic downturn, which some predict could occur by the end of 2020, the likely federal interest rate drops will drive more money to alternative asset classes like venture capital and private equity.
"As the (bond) yields go lower and lower, the manner in which investors are getting their yield down the road will get disrupted," said Eric Manlunas, founder of Santa Monica- based Wavemaker Partners. "They will have to take on a bit more risk."
This would continue a decadelong trend that emerged from the persistent low interest rate environment following the financial crisis. Since the recession, low bond yields have pushed fund managers to riskier VC and PE investments in order to meet yield targets.
Ever lower rates, eventually approaching zero, could accelerate this trend.
That outcome is far from certain, however, as solid economic indicators led the Federal Open Market Committee to announce in mid-December that they expect to hold rates steady for the year ahead.
Regardless, Manlunas said, designing a business based on the state of the capital markets is likely a mistake.
"My advice for both founders and investors," he said, "is to remind themselves that early stage venture capital is a cycle-agnostic sport if you have the appropriate risk tolerance and investment horizon.
"All kinds of businesses get built regardless of the economic cycles, so stop worrying about things you can't control and focus on things you can," he added.
Tracy Gray, founder of 22 Fund — a firm focused on woman and minority-owned manufacturing businesses — says millennial preferences for businesses with a social impact will also shape funding trends in the year ahead.
"That includes companies serving underserved communities," Gray said. "A lot of the fintechs and edtechs are doing that."
Although Gray's firm is technically in the growth equity space, she frequently deals with startups and VCs. The 22 Fund founder also sees clean-tech startups becoming increasingly hot investment destinations in the year ahead.
"You'll hear different phrases like 'sustainability' and 'climate,'" she said, "but it's basically clean tech."
Although she is bullish on the long-term prospects of startups with social impacts, Gray is less optimistic than Manlunas on prospects for venture capital in the year ahead.
"It's hard for me to see a recession not coming in the next year," she said. "Potential investors for these startups are going to be pulling back."
Gray said that any further escalations in the U.S.-China trade war could hurt startups by increasing the costs of key inputs, particularly for hardware-focused companies and those in the consumer products space.
Gray said companies should be disciplined and focused on defining a clear market for their offerings in the year ahead, particularly in the event of an economic downturn.
"If we are going into a recession, you really need to make sure that you have a problem that you are solving," she said.
Keep Reading: 2020 Year-Ahead Special Report
For reprint and licensing requests for this article, CLICK HERE.