Health Care & Biomed: Arrowhead looks to maintain positive momentum
Friday, January 3, 2020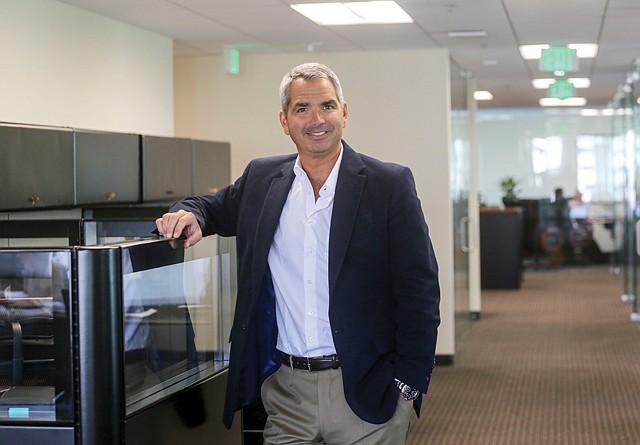 Two companies appear to be heading in opposite directions this year in the biomed and health care space.
Arrowhead Pharmaceuticals Inc. — the high-flying Pasadena-based biotech outfit whose stock price surged more than 500% in 2019 — has what many observers say are promising drugs in the works for combatting Hepatitis B and cystic fibrosis.
Arrowhead's advances are rooted in a technology that silences genes that can activate those diseases. Moreover, Arrowhead has scored cash infusions for future drug development, in return for licensing agreements, from two pharma giants — Thousand Oaks-based Amgen Inc. and the Janssen Pharmaceuticals arm of New Brunswick, N.J.-based Johnson & Johnson.
But for Arrowhead and its chief executive, Christopher Anzalone, the hard work of testing the drugs and getting government approval still lies ahead. The coming year should give an indication of how much the company can build on the success that has caused its stock price to increase nearly 6,000% since late 2016.
By contrast, Molina Healthcare Inc., the Long Beach-headquartered health insurer, is struggling to hold onto Medicaid health insurance contracts, one of its crucial markets.
The company, which specializes in low-income sectors, lost most of the contracts it had in Texas last fall. As a result, the number of patients it insures in the state plunged by more than 50%.
That followed the loss of contracts for managed healthcare services in Florida and New Mexico. The company has added some new contracts but not nearly enough to offset those losses.
Molina's stock took a beating after the contract losses, falling to $119 a share at the end of October from a peak of $155 a share in June. It has since recovered to about $127 a share.
Molina's management, led by Chief Executive Joseph Zubretsky, admitted the company underestimated the amount of work needed to retain those large contracts. Molina's leadership has pledged to do better in 2020. He told analysts the company would evaluate contract losses to see how it could score better if given the opportunity to rebid. He also said the company would try to keep claim costs down and reduce overhead to account for the reduced revenue streams. Investors are expected to be watching closely to see if Molina's management is able to make good on its pledge.
The biomedical industry will likely continue its trend toward latter-stage major investments, says industry expert Ahmed Enany, chief executive of the downtown-based Southern California Biomedical Council.
Another development to look for in the category: LA BioSpace, a long-awaited 20,000-square-foot biomedical company incubator, is slated to open later this year at Cal State Los Angeles.
Keep Reading: 2020 Year-Ahead Special Report
For reprint and licensing requests for this article, CLICK HERE.