Entertainment: Streaming is set to draw an even bigger crowd
Friday, January 3, 2020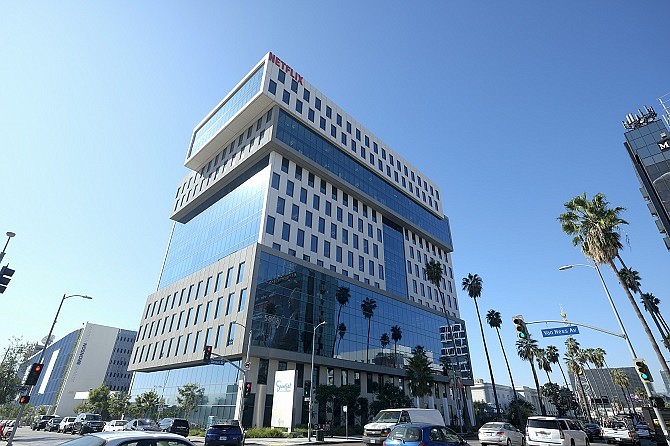 The streaming universe, which saw the arrival of two major players in 2019, will become even more crowded in the year ahead.
Both of last year's high-profile rollouts happened in November, with Apple Inc. and Walt Disney Co. joining a field that already included Netflix Inc., Amazon.com Inc.'s Prime Video and Hulu.
Apple TV Plus, offering original programming and curated content, made its debut Nov. 1.
Disney Plus — filled with a mix of new and archived content from Disney, Marvel and Fox — followed on Nov. 12 and surpassed 10 million subscribers during its first week.
And more heavyweights will enter the streaming ring in the coming months. AT&T Inc.'s WarnerMedia plans to launch HBO Max while Comcast Corp., which owns NBCUniversal, is betting on Peacock, a video-on-demand service named after NBC's iconic logo.
As cord-cutting becomes more common, it's unclear how many viewers will be willing to support multiple services and just how much are those consumers are willing to pony up each month.
For now, and into the foreseeable future, Netflix is the undisputed leader. With nearly 160 million subscribers, the streaming giant is investing heavily in content development to reduce its dependency on licensed entertainment.
Access to Prime Video is included in Amazon Prime's $119 annual membership, but it's likely that only a portion of its 101 million members actually stream content from the service.
Hulu, meanwhile, has 26.8 million subscribers. Disney owns a majority stake in the streamer through its recent acquisition of Fox.
A smaller player with big designs is CBS All Access, which provides a library of the network's current and past shows. That offering could expand with the recent merger between CBS Corp. and Viacom Inc. CBS All Access has more than 8 million subscribers, and the company hopes it will gain another 17 million by 2022.
On the big screen, movie studios are preparing for another year of blockbuster offerings, some with a decidedly retro vibe.
Sony Pictures Entertainment Inc. gets things started Jan. 17 with "Bad Boys for Life," starring Will Smith and Martin Lawrence. Metro-Goldwyn-Mayer Studios Inc. will offer up Reese Witherspoon in "Legally Blonde 3" on May 8. June brings Tom Cruise in "Top Gun: Maverick" from Paramount Pictures Corp. And Sony's Columbia Pictures will deliver "Ghostbusters: Afterlife" in July.
Another nod to the 1980s will come from Warner Bros. Entertainment Inc. with Gal Gadot starring in "Wonder Woman 1984." The sequel has some big shoes to fill — the first movie grossed more than $821 million worldwide.
"No Time to Die," a new James Bond movie starring Daniel Craig and Rami Malek, will be released April 8, some 58 years after the franchise launched with "Dr. No." Craig's previous Bond offering, "Spectre," grossed $880.7 million.
Keep Reading: 2020 Year-Ahead Special Report
For reprint and licensing requests for this article, CLICK HERE.