K1 Joins $580 Million Buildium Sale
PE firm was first backer of software developer
Friday, January 3, 2020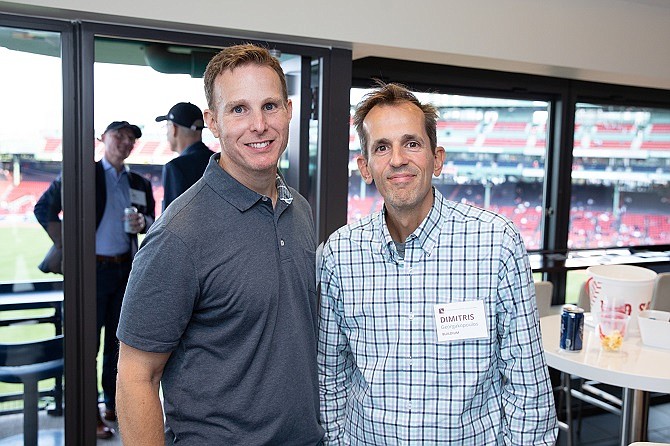 Manhattan Beach-based private equity firm K1 Investment Management has sold its stake in property management software company Buildium to RealPage Inc.
Real estate software firm RealPage, which is based in Texas, paid a combined $580 million for a 100% outright ownership stake in the company.
K1 was Buildium's first institutional investor. The firm made minority investments in 2012 and 2014 totaling $20 million in the Boston-based property management tech platform.
Buildium founders Michael Monteiro and Dimitris Georgakopoulos bootstrapped the company from the time it was founded in 2004 until the 2012 K1 buy-in.
"They never raised a penny of outside capital," said K1 founder and Chief Executive Neil Malik. "The passion and persistence they demonstrated were incredibly impressive."
Malik said Buildium was skeptical of K1's initial interest. "They actually weren't seeking outside investment, so it took about a year to convince them that they might want a capital partner," he said.
K1 played an active role in Buildium's development, meeting with the company at least once per week to discuss strategic decisions such as senior leadership appointments, acquisitions, key performance indicator tracking and governance.
The PE firm helped Buildium source and integrate two acquisitions: online property management services marketer All Property Management and Tenant Loop, a mobile property management communications platform.
"(Buildium) also taught us a few things," Malik said. "The company was quite adept at creating real-time reporting and acting in a highly responsive manner to business conditions, so we were able to learn from that."
According to the K1 CEO, Buildium's revenue grew from about $5 million at the time his firm made its first investment to more than $50 million in 2019.
In 2016, San Mateo-based Sumeru Equity Partners bought a majority stake in Buildium, including a portion of K1's shares, although the Manhattan Beach firm retained a significant stake in the company.
Buildium's new parent, RealPage, owns Propertyware, a property management product that's competitive with Buildium's platform.
Although he couldn't comment on Real- Page's plans, Malik said his firm expects Buildium's new owner will continue to invest in the company's leadership team.
The recent sale marks K1's third major exit in 2019. The firm sold a majority stake in public safety software company Rave Mobile Safety in April and a controlling stake in document management software business Litera Microsystems in May.
Together, the three transactions generated more than $1 billion.
For reprint and licensing requests for this article, CLICK HERE.