Revolve Reeling After Mixed Results
Ecommerce fashion company anticipates modest revenue for 2020
Friday, February 28, 2020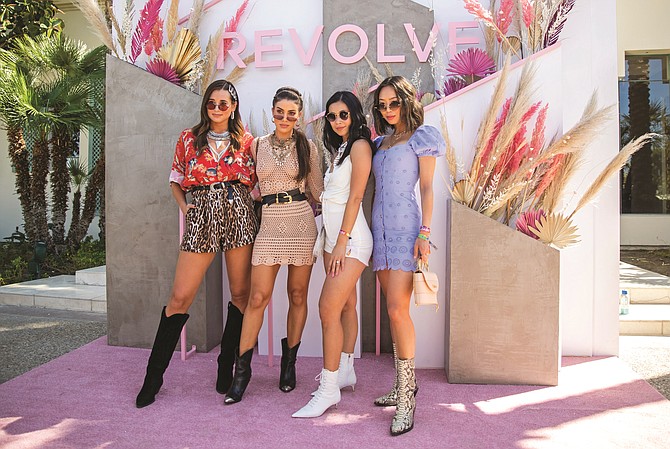 Revolve Group Inc. delivered a 21% increase in annual revenue and a 16% jump in net income for 2019, but its stock took a 23% dive the day after reporting year-end and quarterly results.
Wall Street was likely responding to the ecommerce apparel company's mixed fourth quarter results and its tepid revenue guidance for 2020.
Cerritos-based Revolve beat per-share estimates for the quarter, reporting earnings of 12 cents per share, or $8.4 million, a 9% increase compared to the same period in 2018. Analysts had anticipated 11 cents per share from the company.
Revolve's fourth-quarter net sales came in $147.6 million, up 16% year over year, but well below analysts' expectations of $152.6 million.
"Our Q4 results had some clear positives as well as some challenges," Chief Financial Officer Jesse Timmermans said during a Feb. 25 earnings call. "On the positive side, adjusted EBITDA exceeded the high end of our implied Q4 guidance range. Free cash flow was exceptional, and we made great progress on working through our inventory. We also drove strong demand to the site with the highest year-on-year traffic growth of the year in the fourth quarter. On the other hand, while within our guidance range, net sales came in toward the low end of that range."
Timmermans attributed the decline in conversions to a "reduction in new, fresh inventory" that Revolve implemented in order to decrease inventory to $102 million at the end of December from the $104 million it carried in the fourth quarter of 2018.
Although demand was strong, and 79% of sales for the year can be attributed to full-priced items, Timmermans said that "within the markdown category, the discounts were deeper, and that's what impacted us in Q4."
The inventory challenges, expected to last through the first half of 2020, prompted management to issue revenue guidance of $679 million to $703 million, which is lower than the consensus revenue estimate of $735.98 million.
"As we said on last quarter's conference call, it (will) take a few quarters to fully cycle through, and while our overall inventory position is in a good place, we still have a higher-than-normal mix of markdown inventory," said
Co-Chief Executive Michael Karanikolas, who shares duties with Michael Mente.
The online retailer, founded in 2003, specializes in selling apparel, footwear, accessories and beauty products from some 500 well-established and emerging brands.
Revolve purchased its former manufacturing contractor Alliance Apparel in 2015 to launch proprietary brands.
The in-house labels generated nearly $200 million in sales last year, Mente said, adding that Revolve will slow its expansion and invest in "our supply chain infrastructure, design capabilities, our processes and our team."
The U.S. market accounted for $502.8 million of Revolve's revenue last year, a 22.8% increase, while its international sales grew 22% to $98.1 million.
For reprint and licensing requests for this article, CLICK HERE.