El Segundo Building Sells for $133 Million
Office property transaction is the market's latest big-ticket deal
Friday, February 28, 2020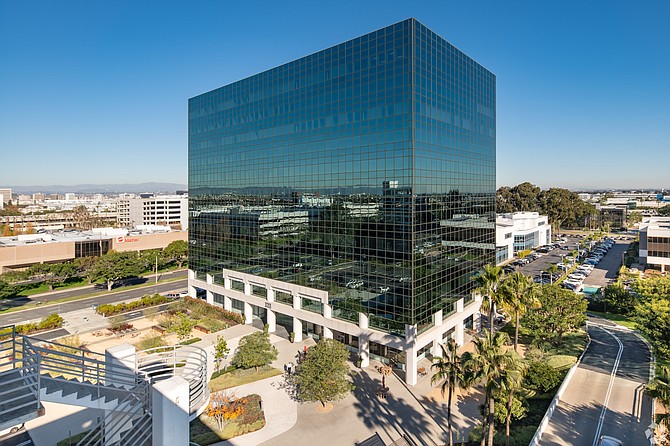 An office property in El Segundo has sold for roughly $133 million, records show.
People involved in the sale confirmed the transaction but would not disclose the price.
The property, at 1960 E. Grand Ave., consists of a 12-story office building, parking structure and a surface parking lot.
Starwood Capital Group and Artisan Realty Advisors purchased the property from Brookfield Property Partners.
Jones Lang LaSalle Inc.'s Andrew Harper, Thomas Bohlinger and Will Poulsen represented the seller. Newmark Knight Frank's William Bloodgood, who does leasing for the building, was a partner on the sale.
"It has a lot of potential for future development," Bloodgood said of the property. "They are looking at upgrading the lobby of the building, the entrance of the building, the common areas and adding a tenant amenity center on the ground floor, making the building more of an indoor/outdoor environment on the ground floor and instituting a robust spec suite program."
Spec suites are office spaces built speculatively instead of for a known tenant. The building was 79% leased at the time of the sale, according to JLL.
"There's an opportunity to upgrade the existing building and add additional square footage to the project and turn it into a contemporary office development," Bohlinger said, adding that the property has room for expansion. "With a second building being built, they can create a terrific sense of space."
Bloodgood added that the building had "extremely efficient rectangular floors. It is a great multitenant office building and fits really well with their existing portfolio."
Starwood Capital and Artisan Realty Advisors own two other nearby properties as well: the 1.6-million-square-foot PCT and the 490,000-square-foot Continental and Grand.
Bloodgood said those buildings were good for larger tenants.
El Segundo as a whole has been booming.
"Every time we have something on the market, there is extremely strong interest from institutional investors," Bloodgood said.
Last year alone, a partnership of Nuveen Real Estate and Graymark Capital purchased a creative office building at 101 Pacific Coast Highway for $97.2 million; after Northrop Grumman Corp. announced plans to leave the office building at 101 Continental Blvd., TA Realty purchased the property from Vereit Inc. for $138.5 million; and an office campus leased to Boeing Co. until the end of 2020 sold for $51 million.
"Investors are interested in El Segundo because it's got a great demographic and one of the most diverse office markets as far as the industries that are there," JLL's Bohlinger said. "A lot of folks believe that there will be an increasing amount of media coming to the market. They already have biotech, retail and the defense industry. Aerospace there is extremely strong."
Many buildings in the area, especially old aerospace buildings, are being converted into creative office space.
"El Segundo is adjacent to neighborhoods that have extremely strong demographics, which include Manhattan Beach, Hermosa Beach and the Palos Verdes Peninsula. With so much executive housing available, it has become the office choice for executives in those neighborhoods."
He added that the area has a "favorable tax structure" and a strong amenity base. The Metro Green Line is already in the area, and the Crenshaw Line, scheduled to open soon, will connect it to other areas, Bloodgood said.
In the fourth quarter, the average asking rate for Class A office space in El Segundo was $4.43 a square foot, up 45 cents in a year, according to JLL data. Roughly 766,000 square feet was under construction during the quarter.
For reprint and licensing requests for this article, CLICK HERE.