OC's Hoag Moves Into LA County
Institute acquires surgery center in Marina del Rey
Friday, February 21, 2020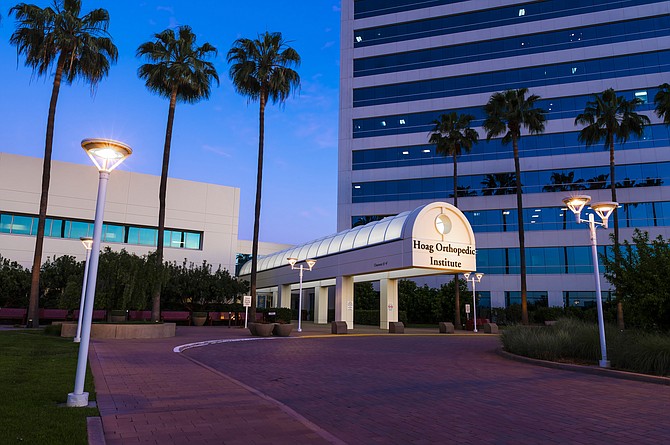 Hoag Memorial Hospital Presbyterian, one of Orange County's largest hospital and health care networks, is entering the Los Angeles County market.
Newport Beach-based Hoag's Orthopedic Institute subsidiary announced Feb. 6 that it had purchased Marina del Rey-based Diagnostic and Interventional Surgery Center, a physician-owned, 12,000-square-foot outpatient facility at 13160 Mindanao Way, for an undisclosed sum. Hoag said it bought the center in December.

Hoag's main facility is a 70-bed hospital in Irvine. It also has three ambulatory surgery centers, in Newport Beach, Mission Viejo and Orange.
"We are excited about introducing HOI to the Los Angeles market alongside like-minded medical providers who share our entrepreneurial spirit and philosophy of value-based care with exceptional patient experience and high-quality outcomes," Jennifer Mitzner, chief executive of the Hoag Orthopedic Institute, said in the announcement.
The Marina del Rey surgery center, founded in 2006 by a group of physicians, has grown to 30 doctors and 30 nurses and support staff.

The center performs spine, joint, foot and ankle, sports medicine, and pain management procedures.
"The agreement with Hoag Orthopedic Institute was an ideal partnership for our spine and orthopedic surgeons," Sanjay Khurana, a spine surgeon and board member with the center, said in the announcement.
"We are very pleased to join such a distinctive organization whose physician-led model of value-based patient care and operations has set a high bar for the betterment of patient care in all areas of orthopedics," Khurana added.
According to an HOI spokesman, all 60 employees at the Marina del Rey surgery center are expected to be integrated into HOI's system in coming months.
The Hoag Orthopedic Institute was formed in 2010 as a partnership between a group of 38 physicians and Hoag Memorial. It has since grown to more than 300 physicians, including 93 orthopedic specialists.
HOI's website says it has performed the largest annual volume of joint replacement surgeries in California in each of the past seven years.
HOI and parent Hoag are the official orthopedic and medical providers for the Los Angeles Chargers, according to HOI's website. David Gazzaniga is the Chargers' lead orthopedic surgeon.
In 2018, HOI reached agreement with Renton, Wash.-based Providence St. Joseph Health to allow patients in the Providence St. Joseph Health system to have access to HOI's physicians.
HOI parent Hoag Memorial had a total of 588 beds at its three Orange County hospital campuses as of December 2018 and reported revenue in 2018 of $1.35 billion.
For reprint and licensing requests for this article, CLICK HERE.