Multicultural Film Fund Launches
AUM aims for diverse audiences
Friday, February 21, 2020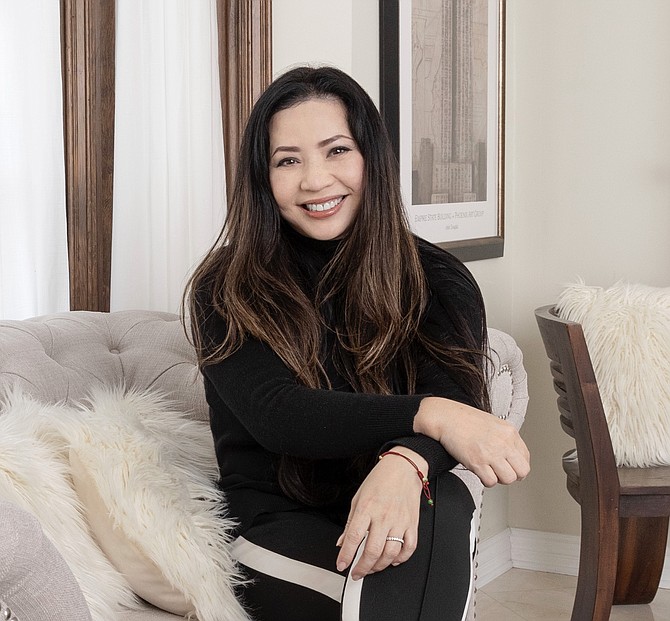 Producer Nina Yang Bongiovi, whose films include "Fruitvale Station" and "Dope," has entered into a partnership to launch AUM Group, a Los Angeles-based multicultural entertainment fund to finance feature films for rapidly diversifying audiences.
Partners in the fund include Bing Chen, former head of creative development at YouTube and chairman of Asian business collective Gold House, and Kevin Lin, co-founder of live streaming service Twitch Interactive Inc.
Other partners are XRM Media co-founder Michael Chow; Michael Shen, co-manager of MNM Creative, a multinational film and content fund; Silicon Valley venture capitalist Jason Lin; and Maggie Hsu, a vice president at Bridge Bank.
Bongiovi, AUM Group's creative partner and co-founder, said the new fund's name is derived from the Hindi word "Aum," a synonym of "Om," a sacred sound and spiritual symbol in Indian religions.
The AUM Group, which officially launches Feb. 24, is a separate entity from Significant Productions, the company Bongiovi created with actor Forest Whitaker, she said.
The fund, however, will help to finance new Significant Productions films, she said. AUM partner Chow will continue as a business partner in Significant Productions.
Bing said in an email interview that AUM will also finance films from other companies and plans to enable films that are "culturally significant, critically acclaimed and commercially viable."

Bongiovi declined to disclose the amount of money the fund has raised but said partners were impressed by Signifcant's films.
She called the partners an "all-star team of Asian American business leaders who have come together (because of) what I have been doing at Significant Productions."
AUM Group recently led the financing of "Passing," which will be released in 2020. Directed by Rebecca Hall, the film is based on Nella Larsen's 1920s Harlem Renaissance novel about so-called racial passing.
"We took chances on a lot of filmmakers that Hollywood would typically turn away from — (they were) afraid to bet on somebody who is a person of color, a first-time director, a subject matter that's a little bit off center," Bongiovi said of Significant Productions' films. "We have taken a chance on (those films) and have been doing it successfully in the last 10 years, making films that are critically acclaimed and monetarily successful.
"The (AUM Group) fund is amplifying what we have been building and providing funds to support it," she added. She said a production house is usually "going from studio to studio, network to network" to find funding for a film. But with the fund in place, "we are not at the mercy of that." Speaking of films as intellectual property, she said, "The fund empowers me to be able to say I want to develop this IP. I want to develop this screenplay or this life story, with the funds to back it."
For reprint and licensing requests for this article, CLICK HERE.