LABJ Insider
Award Worthy
Friday, February 21, 2020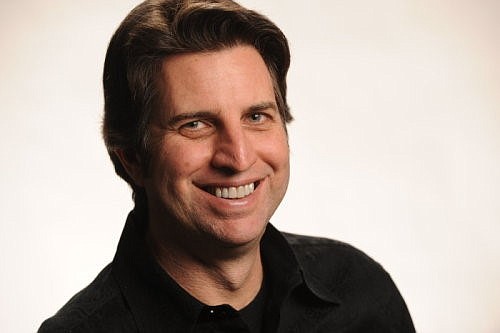 While there was plenty of celebrating taking place during the Business Journal's annual Commercial Real Estate Awards last week, there was also some serious thinking going on.
Before honors were handed out at downtown's Westin Bonaventure Hotel for the top brokers and projects in 18 categories (there's a full rundown starting on page 23, by the way) a fast-moving, wide-ranging panel drew a standing-room-only crowd.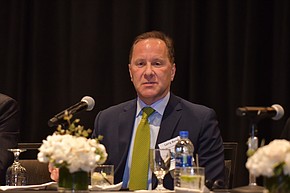 The pre-awards session, Commercial Real Estate Outlook and Trends, was moderated by Jim Kruse, chief executive at DPI Retail. He was joined by Larry Bond, co-founder and chairman of Bond Cos.; Jason Grinnell, partner at Thompson Coburn; Kenneth Tindall, director at CBIZ MHM; and Daniel Camin, project executive at Swinerton, OCLA Special Projects Division.
Among the topics were the arrival of coliving, the effect of recent tax cuts, the impact of technology in real estate, the need for more housing in Los Angeles and attracting a new generation of talent to the real estate field. And there was plenty more.

"Coworking is here to stay," Bond said, touching on another hot topic. "There are 521 million square feet dedicated to coworking worldwide, and it's quickly expanding. A business can open on a Friday and have space on a Monday. It can scale up and scale down easily. The industry is very strong (despite WeWork's troubles)."
Grinnell homed in on the challenges presented by the "sustainability balance" in L.A. "We have real constraints with elements like the homeless population, the wildfire season and concerns about water," he said. "We need to increase density and apply zoning changes to address these issues."
Tindall weighed in on Opportunity Zones. "It's too early to tell if they're working," he said. "Who's really benefiting? All the money is in about 800 zones, and some of these areas were already naturally attracting investments. That could leave 8,000 zones that won't see a dime. It's a social experiment on a grand scale."
And that's just a taste of what was offered up. Not surprisingly, the packed house stayed that way until the very end.
For reprint and licensing requests for this article, CLICK HERE.