Crenshaw Plaza Sets Financing
Recently acquired retail center receives $31 million
Friday, February 21, 2020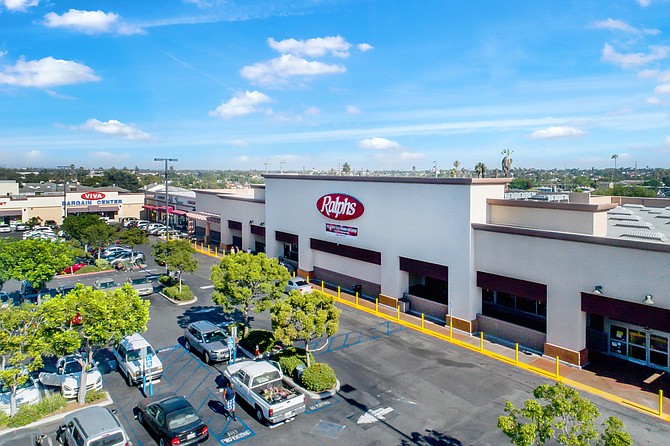 Despite the so-called retail apocalypse, shopping centers in Southern California are still receiving interest from buyers and lenders.
Capitalizing on that trend, Crenshaw Plaza, a retail center in South L.A., recently received $31 million in acquisition financing.
CBRE Group Inc.'s Bruce Francis, Shaun Moothart, Dana Summers, Robert Ybarra, Doug Birrell and Jim Korinek arranged the fixed-rate loan on behalf of a joint venture buyer.
The nearly 138,000-square-foot center is located at the corner of West Slauson Avenue and Crenshaw Boulevard. Tenants include Ralphs Grocery Co., Rite Aid Corp., Burger King Corp. and AutoZone Inc.
The property sits near the Hyde Park Metro station on the Crenshaw/LAX Line.
"The simultaneous acquisition of multiple parcels with various owners under a single financing was complex with many moving parts," Moothart said in a statement.
Crenshaw Plaza sold for $33.7 million in January, making it the biggest retail sale so far this year, according to CoStar Group Inc. data, which also showed that it was fully leased at the time of the sale.
The center had multiple parcels of land that were all purchased at the same time.
Last year was a mixed bag for retail properties in L.A. County, as rents increased 5.8% to $27.80 per square foot on a triple-net basis in the second half of 2019, according to a report from Cushman & Wakefield Inc.
Most of the rent growth, however, came from high-street retail areas like Rodeo Drive and Melrose Avenue. Rents in some areas were as high as $850 per square foot.
Vacancy rates were 5.7% in 2019, a 70-basis-point jump over the previous year.
There were several high-priced retail transactions in 2019. Most of the top 10 retail sales in the county last year were either auto dealerships or grocery-anchored shopping centers, according to data from CoStar.
For reprint and licensing requests for this article, CLICK HERE.