Molina Expects Positive Results Ahead
Managed care insurer projects $17 billion in revenue for 2020
Friday, February 14, 2020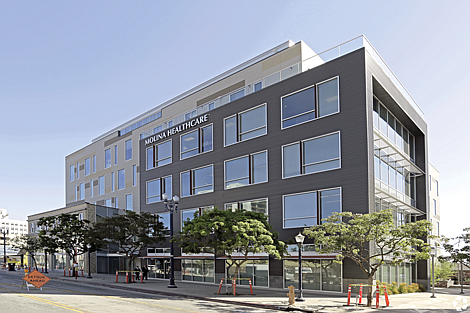 Last month, Joseph Zubretsky, chief executive of Long Beach-based managed care insurer Molina Healthcare Inc., said 2020 would see the company "pivot to growth," after two years of shoring up its balance sheet and improving operating margins.
He has wasted little time.
With the release of fourth-quarter and full-year 2019 earnings on Feb. 10, Molina issued a forecast of premium revenue growth for this year of 7.4% to about $17.4 billion.
Shares rose 9% Feb. 11 to $141.42. The price climbed the following day, as well, to $145.73, though positive earnings news from CVS Health Corp. boosted a broad range of health care stocks that day.
Molina provides insurance plans for three separate programs: Medicaid recipients, Medicare enrollees and the state marketplace exchanges set up under the Affordable Care Act, also known as Obamacare.
The company suffered revenue setbacks the previous three years. ACA enrollments have plunged in many of the states in which Molina operates, following changes to the program made by President Donald Trump's administration. Also, Molina recently lost key Medicaid contracts in Florida, New Mexico and Texas, which the company has attributed to performance by previous management and a decision by the state of Texas to change providers, which Molina is challenging.
Its 2019 fourth-quarter premium revenue fell to $4.12 billion from $4.44 billion in the year-earlier quarter, and full-year 2019 revenue fell to $16.2 billion from $17.6 billion in 2018.
Molina's 2019 fourth-quarter earnings were $168 million, down from $201 million year over year. But 2019 overall earnings rose to $737 million, up from $707 million in 2018.
During the earnings call, after analyzing past performance, he pointed to the future.
"Each of our three business lines are well-positioned to grow in 2020 and beyond," Zubretsky told analysts in the company's fourth-quarter earnings call.
He said Molina expects to grow Medicaid premium revenue 6.4% this year as new Medicaid contract awards take effect and the company increases enrollments in underserved areas.
Molina projects its Medicare premium revenue will grow 12%, in part due to increased enrollments. And it projects its ACA premium revenue will grow 9%, though Zubretsky noted this is less than originally expected because some changes in plan design and pricing did not yield as many additional signups as anticipated.
One analyst following Molina questioned Zubretsky's optimism.
"Molina's two primary end markets, Medicaid and (ACA) exchanges, have adopted a much slower growth profile in recent years," said Scott Fidel, an analyst with Little Rock, Ark.-based Stephens Inc. "The 10% to 12% long-term annual premium growth target sets a very high bar relative to the underlying end market growth trends. We think there is a compelling case for Molina to reset that target lower."
For reprint and licensing requests for this article, CLICK HERE.