Game On
LA is loaded with esports venues — and there are several more on the way
Friday, February 14, 2020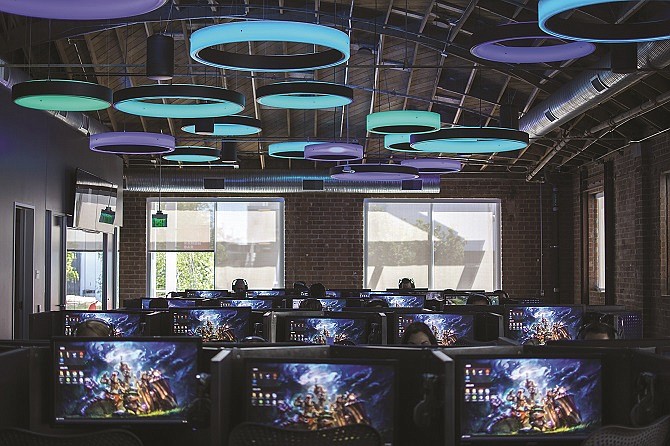 Gaming-friendly Los Angeles has become a cornerstone for esports, thanks to the rollout of several competition arenas that have opened here in recent years.
Sawtelle-based Riot Games Inc. kicked things off in 2015 with its LCS Arena, and several gaming companies have followed suit.
Today, L.A. is home to four major esports arenas, which typically host 200 to 500 fans for competitions, and more venues are on the way.
The intimate arena settings attract hardcore local fans who want to witness matches live. And every venue is outfitted with livestreaming capabilities that share the competitions with tens of thousands of additional fans worldwide. During championship seasons, the audience for esports livestreams can peak in the millions.
These arenas host weekly or monthly competitions, and most have separate spaces for fans to play the same games as the pros before or after matches.

With the exception of Santa Monica-based Activision Blizzard Inc., which opened its arena in Burbank, each esports space is housed alongside the respective game publishers' offices.
Activision's arena hosts competitions for its "Overwatch" League, which concludes its 2020 season in August with a $5 million prize pool. The venue holds 450 fans but can reach nearly 140,000 simultaneous viewers during its live-streamed competitions, according to esports research firm ESM.One.

OGN Esports, which organizes and manages a range of esports leagues, recently opened OGN Super Arena in Manhattan Beach. The venue can host 500 fans and 100 players. It was created to stage competitions for massive multiplayer online games, like Epic Games Inc.'s "Fortnite."
In May, OGN partnered with Supercell to host the Finnish game publisher's "Clash Royale" League West, one of North America's first esports leagues based on a mobile title, at OGN Super Arena.
Philadelphia-based esports venue operation firm Nerd Street Gamers announced Feb. 12 it will begin construction on a 26,000-square-foot esports venue at an undisclosed location in Los Angeles with a planned opening this summer. Nerd Street also operates the Esports Arena, a 22,000-square-foot facility in Huntington Beach.
Other esports facilities that have come online locally in the last year include the 100 Thieves Cash App Compound, which opened in Culver City on Jan. 22 and houses 15,000 square feet of practice space, streaming studios, offices and a retail store to promote its gaming apparel based on team jerseys.
"Los Angeles is the epicenter of esports, entertainment, and fashion, which are the three pillars we founded the company upon, so this is the perfect home for innovating on what an esports organization and lifestyle brand can be," 100Thieves Chief Executive Matthew Haag said in a statement when the venue opened.
Analysts at esports tracking firm NewZoo say the area still hasn't reached esports saturation.
Another franchise, Team SoloMid, plans to open an esports arena in late February. The arena, valued at $13 million, according to the company, will be 25,000 square feet and host several esports its teams compete in.
Team SoloMid will move its headquarters to the new facility in Playa Vista when it opens; the operation currently is spread across various offices in Santa Monica.

The SoFi Stadium complex, opening this summer in Inglewood and run by Kroenke Sports and Entertainment, plans to host esports events for companies that don't own their own arenas.
Stan Kroenke's son, Josh Kroenke, operates the Los Angeles Gladiators, which competes in Activision Blizzard's Overwatch League. Kroenke Sports and Entertainment also owns the Los Angeles Guerrillas, an esports team competing in the "Call of Duty" League.

Industry observers say the push to create more arenas and leagues is a direct result of gaming firms catching on to how lucrative the esports space can be.
"New properties will always have the potential to bring in new fans, particularly from games with strong player bases," said Remer Rietkerk, gaming analyst for NewZoo.
New esports "are often a net positive in terms of overall esports audience growth, (and) beyond that, successful esports often see benefits in user retention and user revival for the core game," Rietkerk added.
Check out the top esports arenas and venues in Los Angeles:
OGN Super Arena
Company: OGN Esports
Location: 3333 Redondo Ave., Stage 19, Manhattan Beach
Square Feet: 35,000
Opened: June 2019
Main Events: PlayerUnknown's Battlegrounds (PUBG), Fortnite
Capactiy: Hosts up to 500 fans and 100 players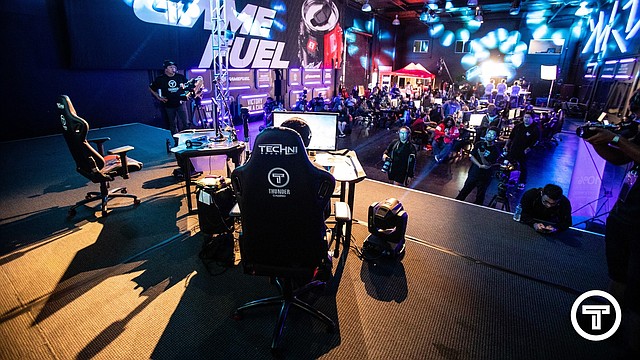 Thunder Gaming Arena
Company: Thunder Studios
Location: 20434 S. Santa Fe Ave,. Long Beach
Square Feet: 16,000
Opened: 2018
Main Events: Super Smash Bros. Ultimate tournaments
Capacity: Hosts weekly and quarterly events and an estimated 5,000 competitors monthly.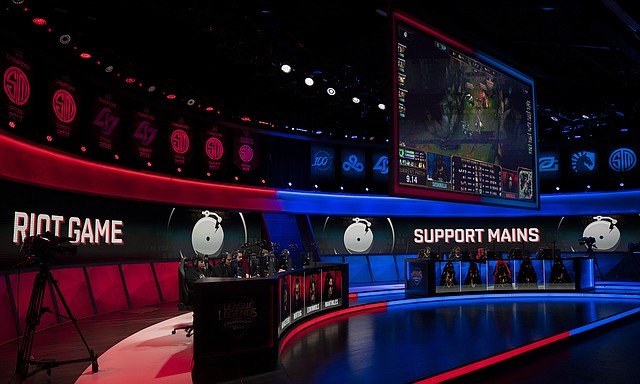 LCS Arena
Company: Riot Games Inc.
Location: 12312 W. Olympic Blvd., Sawtelle
Square Feet: 75,000
Opened: 2015
Main Events: "League of Legends" Championship Series
Capacity: Seats 375 fans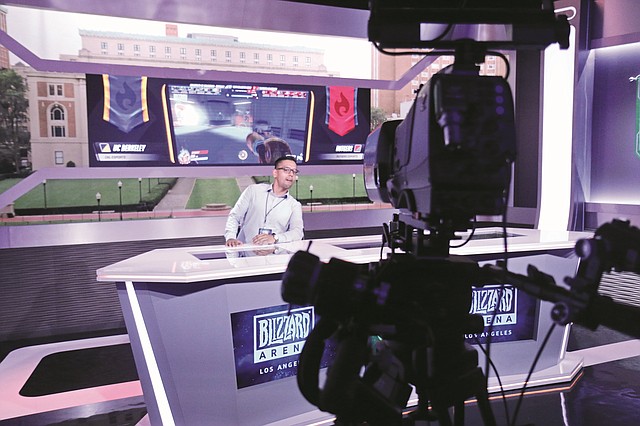 Blizzard Arena
Company: Activision Blizzard Inc.
Location: 3000 We. Alameda Ave., Burbank
Square Feet: 50,000
Opened: September 2017
Main Events: Overwatch League, BlizzCon
Capacity: Seats 450 fans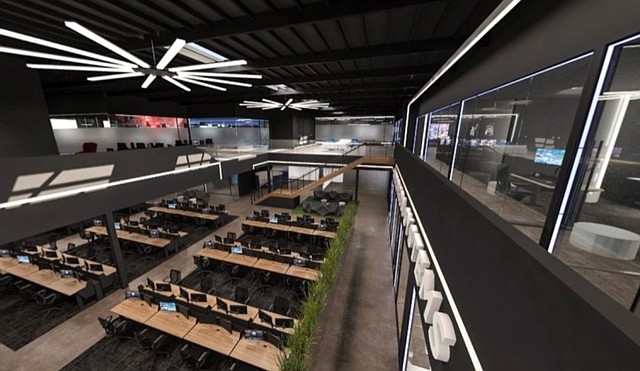 TSM Arena
Company: Team SoloMid
Location: Playa Vista
Square Feet: 25,000
Scheduled Opening: Late February 2020
For reprint and licensing requests for this article, CLICK HERE.