Snap Points to Growth
Earnings disappoint but users increase to 218M
Friday, February 7, 2020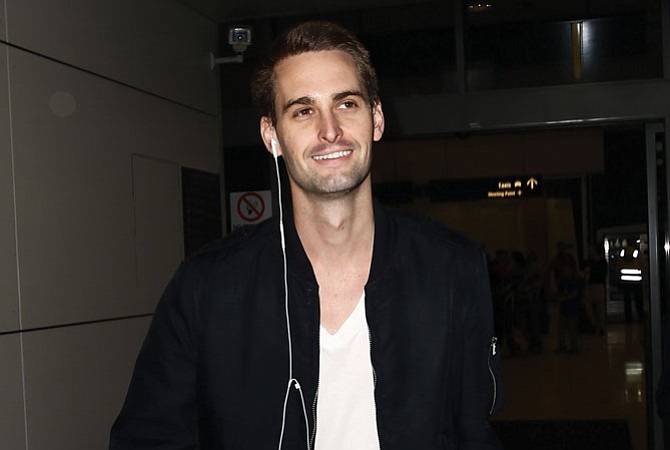 While shares of Snap Inc. slumped last week following lower-than-expected results for fourth-quarter earnings, the company said aggressive efforts to increase users and reduce losses were generating positive results.
Santa Monica-based Snap reported 218 million daily active users in the most recent quarter, a 17% annual increase.
"We grew our community by 31 million daily active users," Snap Chief Executive Evan Spiegel said during a Feb. 5 earnings call.
The Snapchat parent company said losses narrowed for the year. For fiscal 2019, Snap saw losses of $1 billion, on revenues of $1.7 billion, down from its year-earlier loss of about $1.26 billion on revenues of $1.2 billion.

Snap also reported that users are spending 35% more time on the app. More time spent on Snapchat equals more time that users are viewing advertiser content.
For its fiscal fourth quarter, the social network reported average revenue per user was $2.58 from $2.12 the year prior. Revenue per user rose each quarter last year, the company said.
Snap has benefitted from a push to publish new content, which helped bring users back to the app after a redesign of Snapchat's "Discover" feature met with early criticism.
Snap also limited its liability and brought more certainty to its future by settling a class-action lawsuit last month. It agreed to pay shareholders $100 million over allegations it had launched its initial public offering without disclosing the extent of the competition it faced from competitors, such as Facebook Inc., Snap disclosed last week.
An additional $87.5 million of the settlement may have been covered by the company's insurance, according to news reports. The U.S. Justice Department and the Securities and Exchange Commission dropped their investigations of the matter not long before the settlement was reached in January 2019.

The company had also reduced costs by cutting its employment ranks by about 7% in late 2018, primarily in its engineering and sales departments. Snap has not reported any further workforce reductions.
For the fourth quarter, Snap reported a loss of $241 million, or 17 cents per share. Revenue growth was about 44%, down from 50% in the third quarter.
The company's share price gyrated on the news as investors moved in and out of the stock.

Some analysts pointed to advertising revenue that fell below expectations in the fourth quarter, attributing that performance to the shorter than usual 2019 holiday shopping season.
For reprint and licensing requests for this article, CLICK HERE.