Game Changer
Elan Lee I Exploding Kittens
Friday, February 7, 2020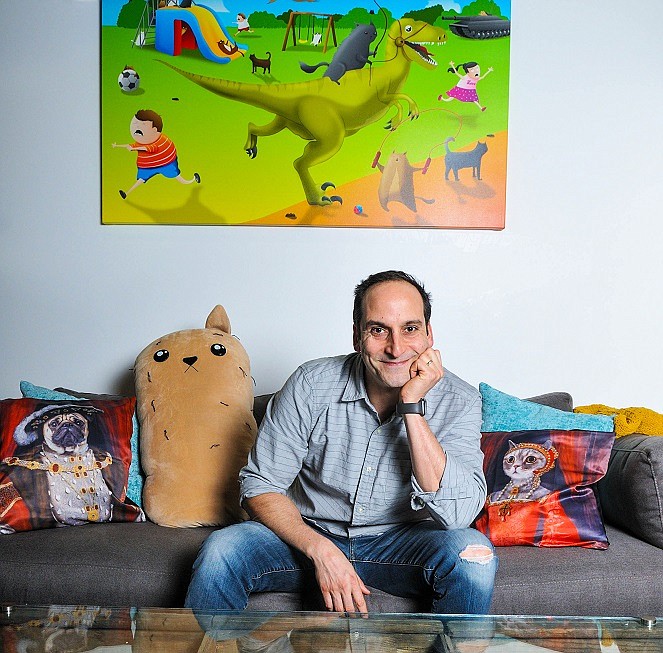 Elan Lee, a former Xbox designer and co-founder of tabletop game company Exploding Kittens, times his work sessions not with his watch, but with an hourglass. Actually, it's a 45-minute glass.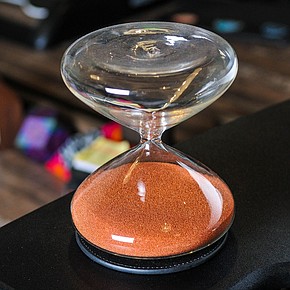 If Lee doesn't take a work break every 45 minutes, "everything I'm working on gets horrible," he said during a recent Business Journal visit to the company's Fairfax headquarters.
Apparently, Lee has been taking the right number of breaks since founding Exploding Kittens in 2015 with comics writer Matt Inman. Business for the company has been very not horrible in recent years.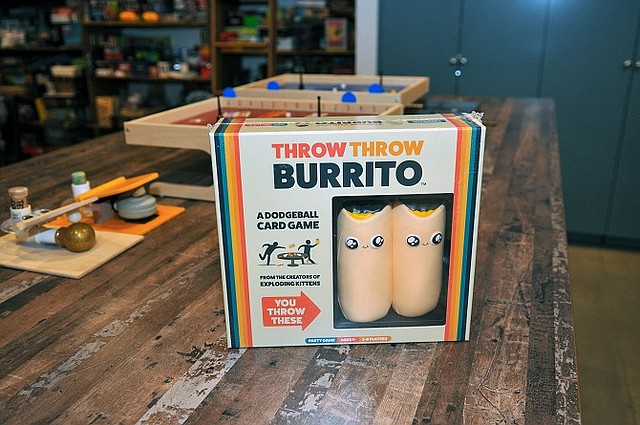 The company launched with a Kickstarter campaign that raised $8.7 million. Since then, more than 9 million Kittens games have been sold. The company has created additional games, including Bears vs. Babies and You've Got Crabs. Late last year, it released Throw Throw Burrito, which, like Kittens, is a card game but also gives players the opportunity to hurl two cuddly, wide-eyed foam burrito characters at each other.
In October, ex-News Corp. executive Peter Chernin announced that his TCG Capital had acquired a minority stake in the company for a cool $30 million.

The explosion of Exploding Kittens remains perpetually surprising to Lee, who ran the company out of his house until about a year ago. The team can't keep up with the demand for new games, so the company is expanding partnerships with other game creators with a goal of releasing three to five new games per year.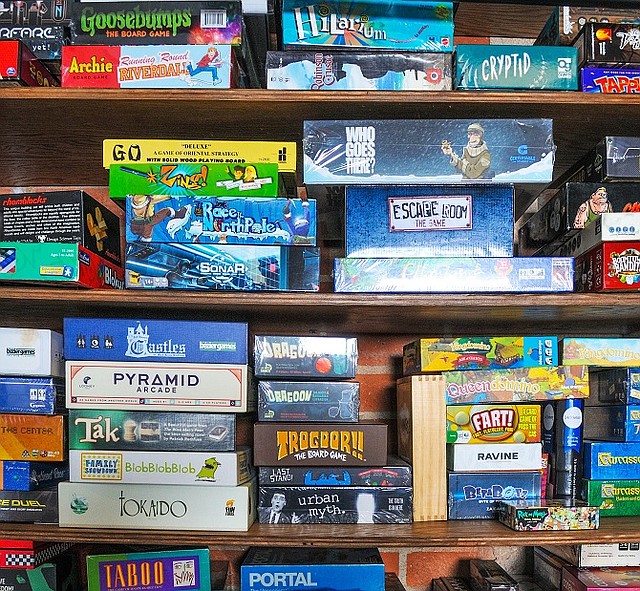 While the business no longer fits into Lee's home, he said the team tries to recreate the same playful atmosphere in his offices. On Game Friday, lunch is ordered in and the staff tries out some of the hundreds of new game prototypes that continue to arrive from those eager to work with Exploding Kittens or to mirror the company's success. Business meetings often happen during a walk around the block.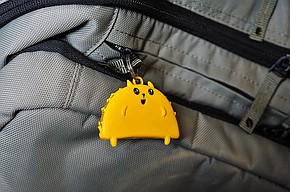 Lee takes a casual approach to dress, wearing jeans and a button-up shirt and toting a backpack adorned with a plastic Taco Cat. Most walls in the dog-friendly creative office space feature quirky, creature-filled drawings by Inman, whose off-kilter visual style is reflected in the company's games.
Lee was more than willing to share his secret for table game invention. He predicted that the isolation of videogaming will lead the board game industry to exceed $9 billion by 2023.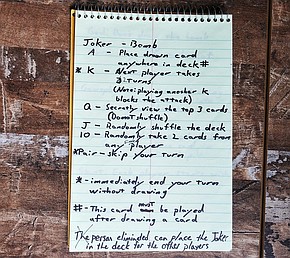 "Most people think the simplest formula is to make a game that is entertaining, and this is exactly what you don't want to do," he said. "Make a game that makes the people you are playing with entertaining … every aspect of the game should create an interaction between two people sitting around a table."
Lee encourages the same type of interactive spirit in the office. "It is a fun experiment that has grown into a world-class entertainment company," he said. "That transition from experiment to company has been like a roller coaster. We're all kind of hanging on for dear life."
Added Lee, "This is my fourth startup, and every time I had to choose to be the creative or the business leader. This is the first time I've given myself permission to do both. … Maybe I'm doing something right."
See the full executive style photo spread in the Feb. 10, 2020, print edition.
For reprint and licensing requests for this article, CLICK HERE.