Auction Is Scheduled for Forever 21
Bankrupt fashion chain in line for new ownership
Friday, February 7, 2020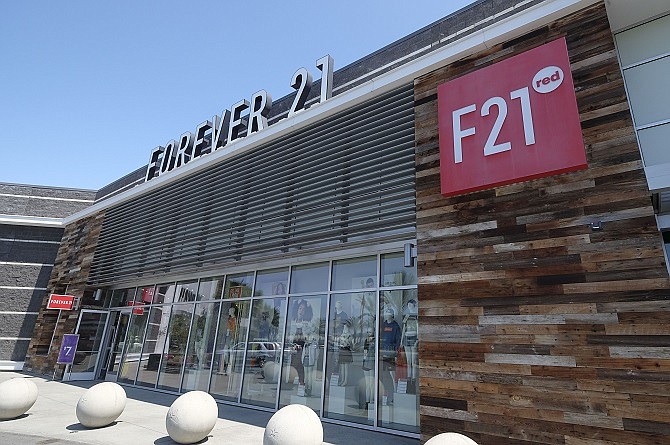 The fate of beleaguered fast-fashion retailer Forever 21 Inc. could be decided as early as Feb. 10.
That's when an auction is scheduled to determine the buyer for the Lincoln Heights-based chain, which filed for Chapter 11 bankruptcy protection last year.
SPARC Group F21's $81 million offer was approved last week by U.S. Bankruptcy Court Judge Kevin Gross as the stalking horse, or starting, bid for Forever 21. Other potential buyers could submit counteroffers until Feb. 7.
SPARC is a consortium of Indianapolis-based Simon Property Group Inc.; Brookfield Property Partners in Chicago; and Authentic Brands Group, a New York-based multibrand owner.
Simon has a 50% interest in the venture, Chief Executive David Simon said during the company's earnings call last week. The shopping mall operator owns the Del Amo Fashion Center in Torrance, among other properties, while Brookfield's leasing portfolio includes the Northridge Fashion Center and Glendale Galleria.
Simon said during the call that, "Our group's successful turnaround of (Aeropostale) after … bankruptcy in 2016 gives us confidence in our ability to do the same with Forever 21," adding that the "widely recognized brand" has more than $2 billion in sales and presents "a very interesting repositioning opportunity."
Simon said SPARC's plans include keeping many Forever 21 stores open as well as continuing its ecommerce business.
He cited too much attention to international expansion, slow delivery of goods and large store sizes as contributing to Forever 21's problems. Simon added that product sourcing is a strength Authentic Brands brings to the SPARC proposal.
Forever 21 filed for Chapter 11 bankruptcy protection on Sept. 29 in the U.S. Bankruptcy Court for the Southern District of New York. At the time, the company said it owed $350 million to vendors and had $195 million in secured asset-based loan debt.
The chain operated 790 stores, including more than two dozen in Los Angeles County. It said in November it planned to close about 88 stores, down from an initial estimate of 200.
SPARC's bid includes acquiring Forever 21's inventory, leases and intellectual property. It would also assume up to $30 million in post-petition claims and about $53 million to be paid to vendors.
South Korean immigrants, Do Won and Jin Sook Chang founded the company in 1984 with $11,000 in savings. Their first clothing store, located in Highland Park, was called Fashion 21.
For reprint and licensing requests for this article, CLICK HERE.