ManifestSeven Continues Northern California Expansion
Thursday, February 6, 2020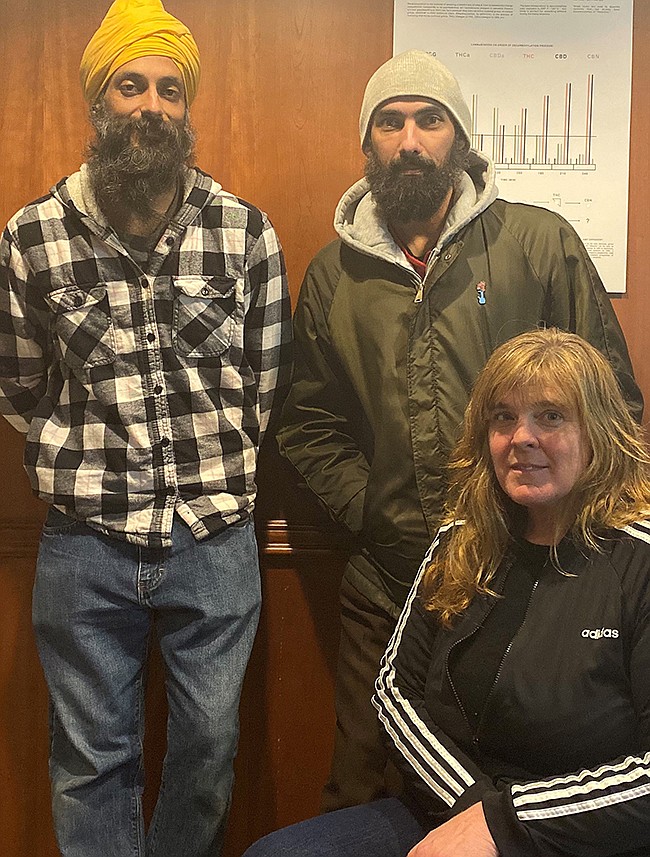 Commerce-based cannabis business ManifestSeven has acquired Davis-based cannabis delivery service People's Kush.
Terms of the transaction were not disclosed.
ManifestSeven, formerly known as MJIC Inc., provides cannabis logistics services, including business-to-business distribution and home delivery, in markets across California.
The company plans to integrate its latest acquisition into its retail arm, Weden.
According to ManifestSeven Chief Operations Officer Pierre Rouleau, the company will retain People's Kush branding for the next three to four months before fully replacing it with Weden.
"One of the reasons we were attracted to People's Kush was that they have a very faithful customer base," Rouleau said. "We'll take a little more time with this (renaming) because the brand is well appreciated."
Founded in 2017 as a medical marijuana delivery service, People's Kush currently serves Davis, Woodland and some areas of Yolo County. The company expanded to recreational sales in 2018.
Rouleau said People's Kush's strong track record of compliance with state and local regulations helped ManifestSeven's decision to lock in the deal.
"That was a big draw for us," he said. "We're religiously enforcing the (regulatory) code and making sure all our properties are compliant."
Rouleau said his company plans to expand People's Kush into a regional player by expanding its geographic reach into locations across Northern California.
The move is part of ManifestSeven's push to extend its cannabis delivery services across the state, according to Rouleau.
The COO said his company distributes commercially to all major markets in California and wants to have its last-mile home delivery capabilities hit this milestone within the next year.
Rouleau said ManifestSeven will do this through a combination of acquisitions and ground-up development of regional cannabis delivery businesses.
The People's Kush buy is the latest in a string of acquisitions by ManifestSeven.
Last month, the company purchased Lady Chatterley Health, a San Francisco-based delivery service that focuses on Women. ManifestSeven acquisitions last year included San Diego-based delivery service M Delivers, Santa Ana-headquartered dispensary Haven — rebranded as Weden Santa Ana — and Fullerton-based curated cannabis products business MyJane. The company also bought the 1-800-Cannabis telephone number from a private investor.
In addition to acquired businesses, the company has also established new delivery businesses in Oakland and Santa Ana.
According to Rouleau, ManifestSeven is in the process of closing additional acquisitions and building new retail businesses.
Banking and finance reporter James B. Cutchin can be reached at jcutchin@labusinessjournal.com or (323) 556-8332. Follow him on Instagram or Twitter @jamesbcutchin.
For reprint and licensing requests for this article, CLICK HERE.