Fulgent Wins Extension of New York Covid Testing Contract
Tuesday, December 29, 2020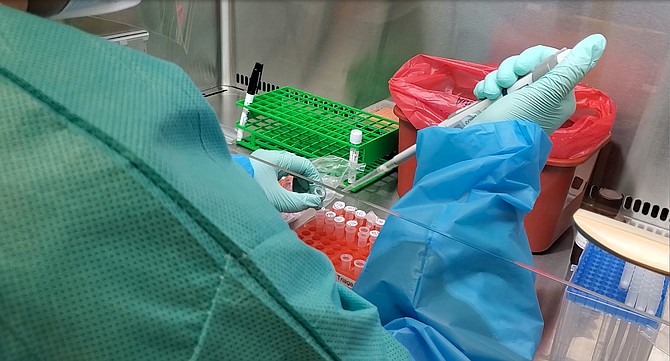 Temple City-based genetic testing firm Fulgent Genetics Inc. announced Dec. 29 that it has been awarded an extension of its contract for Covid-19 testing for New York City's public schools for the remainder of the 2021 school year.

Fulgent won its initial Covid testing contract for New York schools on Sept. 2. The company was to test students, faculty and staff as they returned to school for the 2020-21 academic year. 
The contract was with New York City Health and Hospitals in partnership with the New York City Department of Education. No dollar amount was specified, either for the initial contract or for the extension.

Through the agreement, Fulgent will continue to test thousands of students and employees at many K-12 schools in New York on a daily basis, using its shallow nasal swab test, a less invasive procedure than the deeper nasal swab originally used for Covid-19 testing. For those being tested, the entire process takes about one minute.

Test samples are then sent to one of Fulgent's two labs – in Temple City and in Houston. At its labs, Fulgent applies its RT-PCR (reverse transcription polymerase chain reaction) testing technology, which provides a high level of sensitivity and specificity for Covid testing. Results are available to individuals generally within 24 hours of arriving at one of the labs.

The contract extension was awarded through a competitive bid process.

"We believe our staffing team, turnaround time and technology platform, on top of proving our capabilities to New York City in 2020, made us a great partner for New York City Department of Education," Brandon Perthuis, Fulgent's chief commercial officer, said in the announcement. "In addition, we believe it has become increasingly clear that RT-PCR is the gold-standard for COVID-19 testing."

Covid-19 testing has been one of the principal strategies schools, other public agencies and many businesses have been using to identify and attempt to contain any Covid outbreaks at their facilities.

"We look forward to continuing to do our part to help keep schools safe through the remainder of the 2021 school year," Perthuis added.

Fulgent shares rose 8.6% on Dec. 29, the day of the extension announcement, to close at $50.79.
For reprint and licensing requests for this article, CLICK HERE.