Book of Lists Profile: Snap Hits New Heights
Monday, December 28, 2020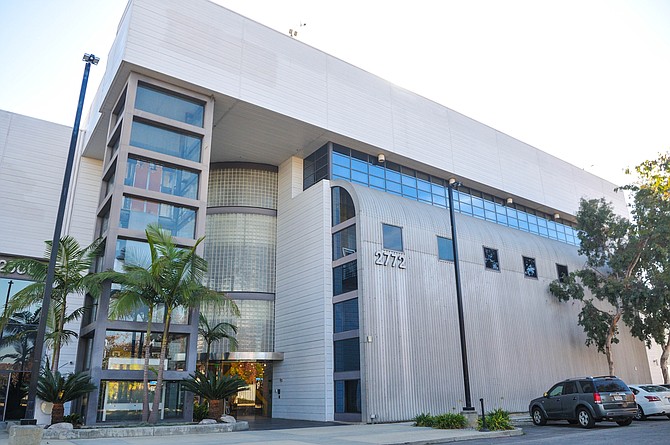 Snap Inc. has been on a roll in 2020, more than doubling its value since the start of the year.

The Santa Monica-based company has come a long way since the well-publicized debacle that followed its 2017 initial public offering. 

Snap's shares are now trading well above the IPO price, and its market capitalization stands at a robust $67 billion, making it one of the most valuable publicly traded companies in Los Angeles County.

Analysts say the social media company's successful year is tied to savvy investments in new technologies and product offerings that have grown the user base of Snapchat, its signature mobile app.

"They're continually innovating with augmented reality and virtual reality, doing more immersive experiences," said Ari Lightman, professor of digital media and marketing at Carnegie Mellon University. 

Over the past year, Snap revamped its popular Lens augmented reality feature and opened up the tool to third-party developers. The company also released new in-app games and expanded its streaming content offerings.

It has invested heavily in further development in 2020, acquiring software developer AI Factory Inc. just before the start of the year and small music video app Voisey Entertainment Ltd. in November.

Strong user growth
User data the company shared with investors in its third-quarter earnings report suggests these efforts have been successful both in attracting users and keeping them in the app for longer periods of time.

The company reported nearly 250 million daily users in the third quarter of 2020, up 18% from the same period a year earlier. The amount of time users spent watching original streaming content during that period rose 50%.

Those positive numbers have helped attract advertising dollars, and the company has been "really smart" about working with advertisers amid the pandemic, eMarketer Inc. analyst Debra Aho Williamson said.

"No company that sells advertising has had a banner year," she said. "Everyone's had to lower expectations, but among companies in the digital space, Snap has done well."

Williamson said the company's flexible approach to advertising made it "well positioned" to adapt to the rapidly changing demands of advertisers. 

"What's always been attractive about Snapchat, and I think is even more so now, is that it's a place where advertisers can be very creative — particularly in the area of augmented reality," she said. 

The app's user growth in 2020 shows that Snap is prepared to weather challenges from fresh competitors like TikTok, according to Wedbush Securities Inc. analyst Michael Pachter.

"A lot of people presumed TikTok would suck all the air out of the room," he said. "That didn't happen. The user growth has been good."

Taking on TikTok
In November, Snap debuted a new Snapchat feature called Spotlight, which offers a platform for users to view and create short videos accessible to all app users. To entice creators, the company is offering $1 million daily to the makers of clips that go viral.

The new feature puts Snap in direct competition with TikTok, which has quickly become one of the world's most popular social media platforms but is also facing major regulatory issues in the United States due to its Chinese ownership.

Pachter said he sees the rollout of Snapchat's Spotlight feature as a defensive move on the company's part to ensure existing users have less reason to spend time with apps like TikTok.

"Snap doesn't want any user leaving Snap to go to TikTok," he said.

Lightman points out that the new feature could expand the app beyond its longtime niche as a direct messaging platform and into a platform for community building and content creation. That, in turn, could entice people to use the app more often and for longer periods of time.

"You just have so much more that people can spend time on mindlessly," he said. "And that's really the holy grail that a lot of these platforms are trying to achieve."

Snap has benefited from India's decision to ban TikTok, as well as uncertainty among American users about the app's future in the United States. 

Avoiding controversy
Snap has also managed to steer clear of major controversy during an election cycle in which social media companies like Facebook Inc. and Twitter Inc. received scathing criticism from both Democratic and Republican political leaders over the circulation of controversial or inaccurate news stories.

A major key to sustained success for the company, according to Lightman, will be continuing to stay "out of the limelight" when it comes to governmental oversight.

The company's major challenge in the long run may be continuing to add new daily users as it attempts to forge a path to sustainable profitability.

Williamson said the company still has plenty of room to grow if it focuses on expanding its international user base and drawing in older users. According to an eMarketer analysis, more than 75% of Snapchat users are between the ages of 12 and 34.

Domestically, Williamson said, "there's not a lot of teens and young adults who can still become Snapchat users."

Pachter suggests the app's messaging features are naturally appealing to younger users, which gives it the advantage of a loyal base of users aging with the app.
"Snap is going to keep my 20-year-old daughters forever," he said.
Read more in the 2021 Book of Lists.
For reprint and licensing requests for this article, CLICK HERE.