OSI Systems Lands $13 Million Contract for Airport Screening Devices
Tuesday, December 22, 2020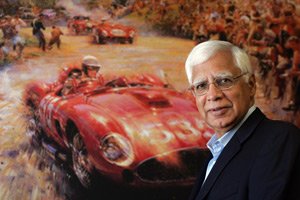 Hawthorne-based OSI Systems, Inc. is poised to end the year well.
 
The company announced Dec. 22 that its security division has received a $13 million order from its Scandinavian distributor to provide security products to two European airports.
 
OSI Systems will provide 920CT checkpoint baggage scanners, Orion baggage scanners and Metor 900M walk-through metal detectors. It will also supply integration software for the airports. 
"We are proud to work closely with our distributor on these awards," OSI Systems Chairman and Chief Executive Deepak Chopra said in a statement. "Our products are expected to be deployed at two airports and used for screening of outbound passengers, carry-on baggage, hold baggage and air cargo."
 
This is the fourth major order that the manufacturer of security scanning equipment, medical monitoring devices and optoelectronic components has received this month. In total, the orders will bring in about $70 million. 
Last week, the company received an order for cargo and vehicle inspection systems worth 
$39 million
 from an undisclosed international customer.
 
OSI Systems also won several major contracts this fall. In the first half of September, the company secured 
$44 million
 in contracts, and ended the month with a 
$59 million
 deal to provide security inspections systems to Hamad International Airport in Qatar.
 
On Oct. 27, the company was awarded a 
$93 million
 contract to provide security inspection systems to an undisclosed international government customer. 
Despite the major contracts, OSI's earnings have suffered due to the pandemic. In the first quarter of the 2021 fiscal year ending Sept. 30, 
OSI Systems
 reported revenue of $254.9 million, a decrease of 12% from the same prior year period.
 
"Due in part to the continued impact of the pandemic, as expected, the Security division reported a first fiscal quarter reduction in year-over-year revenues," Chopra said in a statement. "However, strong operational performance drove adjusted operating margin expansion. We continue to be well positioned in the global marketplace to capitalize on future opportunities."
 
OSI Systems employs more than 6,700 people, including 600 who work in Hawthorne and Torrance.

For reprint and licensing requests for this article, CLICK HERE.