Relativity Nabs 2 New Launch Contracts
Monday, December 21, 2020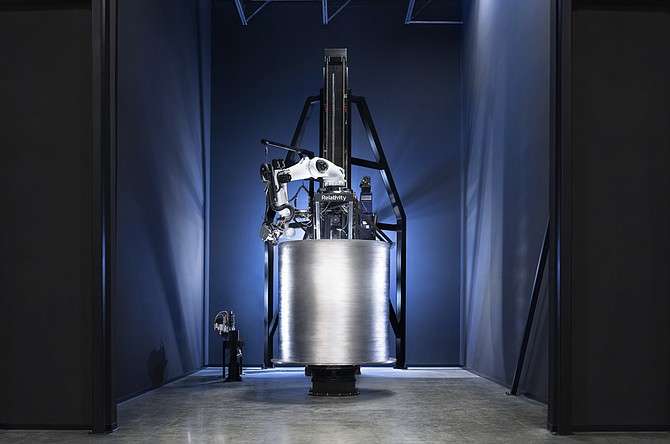 Relativity Space Inc. hasn't yet launched a rocket out of Earth's atmosphere, but the innovative aerospace company has a growing list of customers purchasing payload space for future launches.

TriSept Corp. announced Dec. 10 that it has signed an agreement with Relativity to conduct a mission as early as 2022. The following day, NASA announced it had selected Relativity for a contract to launch small research satellites into space within the next 18 months.

The planned Relativity missions rely on the company's entirely 3D-printed Terran 1 launch vehicle, which Relativity plans to begin testing next year.

The company has made waves in the space exploration industry with its reliance on additive manufacturing over more traditional rocket assembly techniques. Its Long Beach headquarters is home to the largest 3D printer in the world, which Relativity also designed.

"Relativity is building something our team is very excited about and their Terran 1 rocket architecture is designed to accommodate the evolving needs of our government and commercial customers," TriSept Chief Executive Rob Spicer said in a statement.

The company works with businesses and government agencies to coordinate launches and satellite deployments. TriSept hasn't yet specified what kind of payload it will seek to deploy aboard Terran 1, but the company said it's in discussions with satellite developers seeking to launch during that time frame.

Spicer pointed to the large amount of cargo room available on Terran 1, and the low cost Relativity charges for launches as key to making the company's rocket an attractive option for deployment of large satellites.

Financial terms of the agreement weren't disclosed, but Relativity Chief Executive Tim Ellis said last month that the company charges customers around $12 million for a launch.

The company's contract with NASA is worth $3 million. Scheduled to take place by June 30, 2022, it may be among the company's first missions using the Terran 1 rocket.

Relativity was one of three companies chosen by NASA to deploy small satellites and microsatellites made by developers willing to risk a launch with an unproven company.
For reprint and licensing requests for this article, CLICK HERE.