AECOM Wins $41 Million Wastewater Contract
Monday, December 21, 2020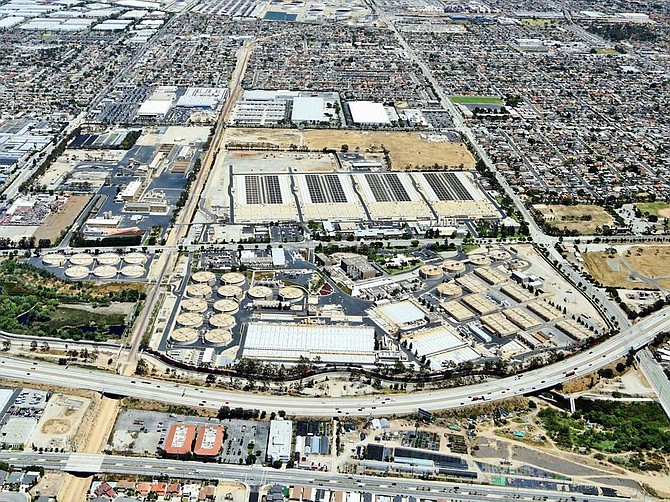 Century City-based infrastructure consulting giant AECOM announced Dec. 16 that it has been awarded a $41 million contract to upgrade a wastewater treatment plant in Carson that serves 5 million L.A. County residents and tens of thousands of businesses.

The contract awarded by the Los Angeles County Sanitation Districts is for a retrofit of its joint water pollution control plant in Carson that treats up to 400 million gallons per day of raw sewage.

The contract includes upgrades to the pure oxygen production process that would allow for more than $1.3 million in energy, water and maintenance cost savings annually and more than $8 million in avoided capital expenditure.

AECOM was competitively selected to complete the project feasibility study and will now move to final design, construction, commissioning and performance guarantee. The contract is expected to total more than $41 million.

"We're honored to partner with the Los Angeles County Sanitation Districts to upgrade its Joint Water Pollution Control Plant facility, leveraging the strength of our technical expertise from designing and constructing many large-scale, multiphase water projects to help improve service for millions of people across Los Angeles," AECOM President Lara Poloni said in a statement.

The Joint Water Pollution Control Plant provides centralized processing of solids removed during wastewater treatment, producing electricity and reusable biosolids in the process.

Treated water from the plant is sent through a network of tunnels and outfall pipes to a point in the Pacific Ocean nearly 2 miles off the Palos Verdes Peninsula and 200 feet below the ocean's surface.

AECOM's contract calls for the replacement of two 150-tons-per-day backup cryogenic oxygen generation plants with two vacuum pressure adsorption units.  The current cryogenic systems require multiple days to start up and achieve the required oxygen purity and production levels, making it imperative that the two backup units operate continuously.

"The pure oxygen system is one of the most critical facilities in the treatment plant," Annika Moman, senior vice president of AECOM's Design and Consulting Services group's energy practice, said in the announcement.

"The new VPSA units utilize adsorption media to separate oxygen from ambient air, achieving oxygen purity and production levels within a few hours. Thus, these units will not operate continuously, resulting in substantial energy, operation, and maintenance cost savings," she added.
For reprint and licensing requests for this article, CLICK HERE.