Academy Museum Opening Is Postponed Again
Friday, December 18, 2020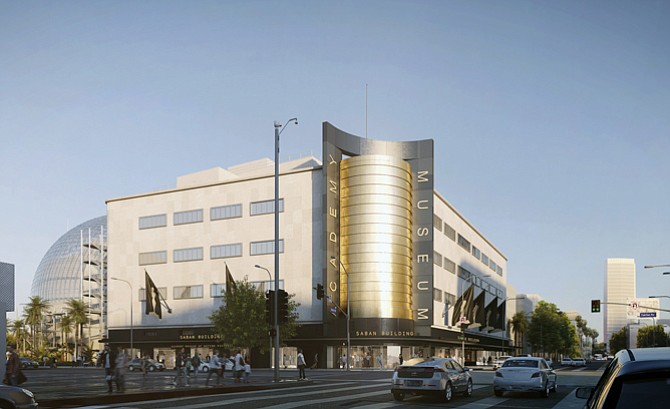 The Academy Museum of Motion Pictures has postponed its opening until September 2021 due the coronavirus pandemic. Bill Kramer, director and president of the museum, announced the move on Dec. 18.
The Academy Museum was originally set to open next spring. An opening gala is now scheduled for Sept. 25, and the museum is expected to open to the public on Sept. 30.
"We are putting the final touches on our stunning exhibitions and public spaces, and while we were ready and eager to welcome visitors in the spring, with the current surge of Covid-19, it would be irresponsible to maintain an April opening," Kramer said in a statement.
"We know a new day is coming for us all, and when it does, the Academy Museum will be ready to offer our visitors the remarkable experience we have all been wanting," he added.
Museums, aquariums, galleries and zoos in Los Angeles County are currently closed due to the pandemic.
Kramer told Variety the museum plans to have the space ready in April, and that it is looking to launch a series of free virtual programs featuring museum exhibitions and interactive components ahead of the official opening. The virtual programming will be available on the museum's website and app, which has not yet been released.
The Academy Museum had a number of accomplishments this year, according to Ted Sarandos, chair of the board of trustees, including obtaining LEED Gold certification and completing a pre-opening fundraising campaign.
"We are fortunate to have one of the world's most exciting new cultural institutions ready to go." Sarandos said in a statement. "Now it's just a matter of patience, for all of us, as we look ahead to opening our doors on Sept. 30."
For reprint and licensing requests for this article, CLICK HERE.