Community Champions: The Center by Lendistry
Custom Content by JPMorgan Chase
Wednesday, December 16, 2020

---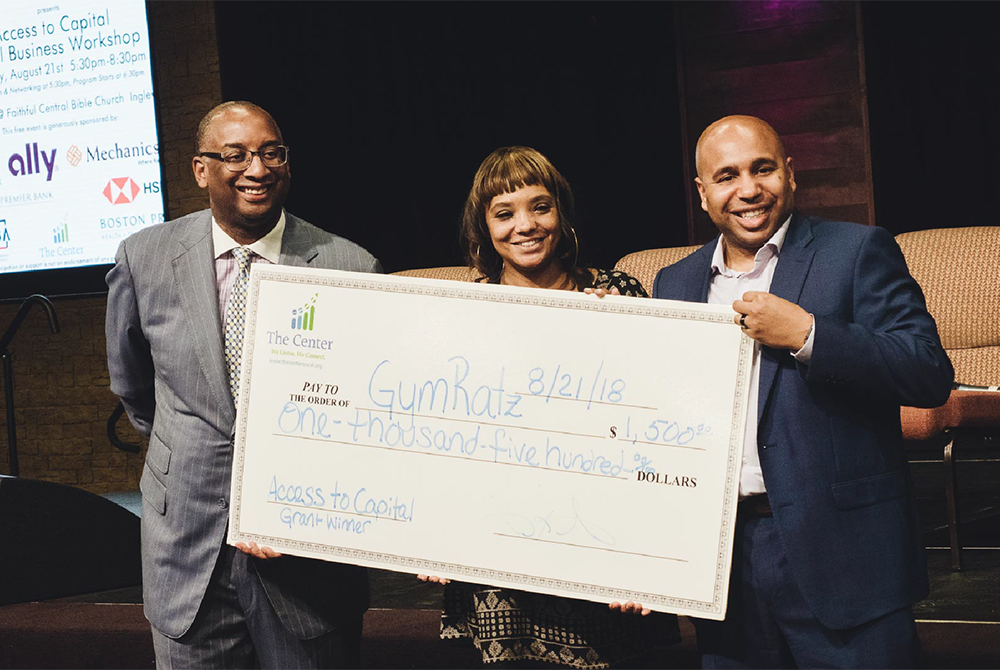 Lendistry's annual Access to Capital event from 2019. 
The organization awarded two grants of $1000 each to small businesses.
What is the silver bullet for a small business during the pandemic? 
The Los Angeles-based non-profit The Center by Lendistry might have the answer 
The COVID-19 pandemic has amplified the challenges facing small business owners of color across Los Angeles.
A National Bureau of Economic Research (NBER) report estimates that between February and April, the number of actively working, self-employed Black business owners nationwide decreased by 41 percent while Latinx business owners experienced declines of 32 percent. And specifically in Los Angeles, according to a
separate report
, the number of small businesses decreased by 27% from January to September 2020.
And yet even through two rounds of the federally backed $650-billion Paycheck Protection Program (PPP), a disproportionate amount of minority small business owners have remained on the outside looking in, unable to successfully apply for funds.
This is where
The Center for Strategic Economic Studies and Institutional Development
, a Los Angeles-based non-profit, otherwise known as "The Center by Lendistry" or simply "The Center" has come in to play. The Center has been central to helping minority owned small businesses learn how to navigate and survive this challenging environment during the pandemic.  
"Many small businesses need technical assistance to not only be successful but to survive the pandemic. They must also have the education and knowledge on what it means to their business when taking out loans. We connect directly with our clients and this is what we're passionate about," says Constance Anderson, President of The Center.
The Center's mission since its founding in 2015 has been to provide personal, one-on-one customer coaching and education to small business owners in underserved areas in Los Angeles and Orange Counties. Its consulting services for small businesses cover direct skill-set learning including business planning, technology, marketing, and how to apply for and get the most out of small business loans.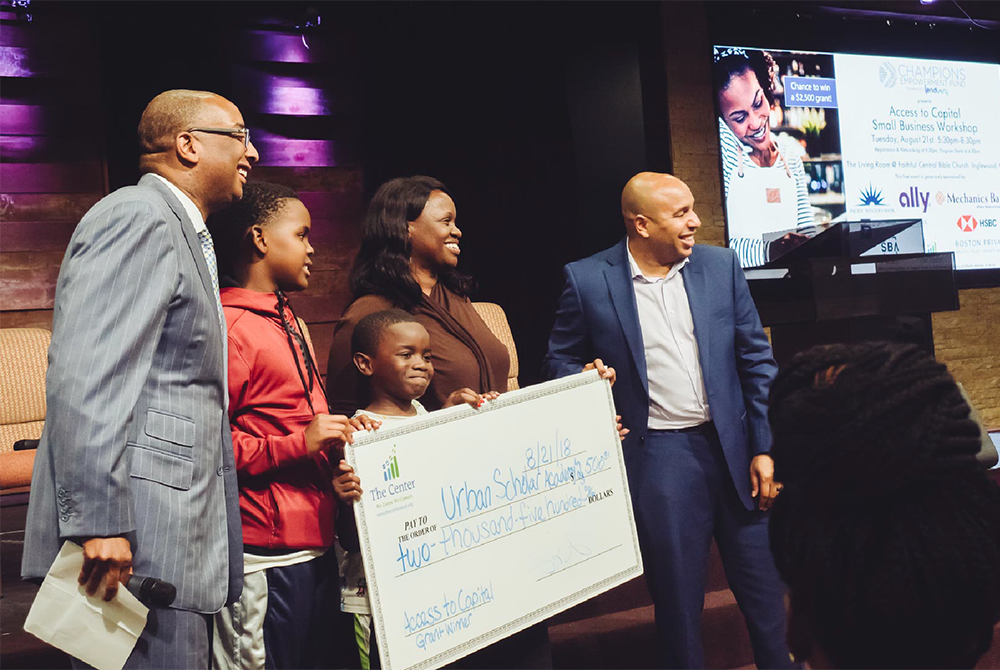 Lendistry's annual Access to Capital event from 2019. 
The organization awarded two grants of $1000 each to small businesses.
The Center is an affiliate of
Lendistry
, a minority-owned, technology-enabled Community Development Financial Institution (CDFI) that provides loans to underserved small business owners and is ranked second nationwide in SBA lending. Over the course of the pandemic, Lendistry has administered CARES Act grant programs and PPP loans to over 3500 minority owned businesses here in California and 11 other states plus the District of Columbia.
And while the pandemic's stay-at-home orders have forced almost every business to pivot, together Lendistry and The Center have become an ideal lending and advisory model for minority owned businesses during the pandemic.
Everett Sands, the CEO of Lendistry described how the pandemic has forced both organizations to adapt the way it engages with its clients, "While we would prefer to meet with our clients face-to-face, we had been developing virtual client advisory sessions before the start of the pandemic. And with one-on-one counseling being our Silver Bullet, we knew if we could put these two elements together we could offer something very attractive to our customers during the pandemic."
The Center might very well have that Silver Bullet in helping small businesses learn the right skills to survive the pandemic. During the pandemic it has offered over 20 on-demand training courses to its clients which will soon also be available to the wider public.
"Creating on-demand classes allows us to meet the clients wherever they are. What we have discovered during the pandemic is that clients are managing their businesses around the clock. They don't have an opportunity to stop at noon or in the middle of the morning to take a class. We've discovered that a lot of our clients are taking our classes late at night or early in the morning. So by developing on-demand training, we are not only giving them flexibility, but we are telling them that we understand them," says Anderson.
But major challenges still remain for small businesses. According to a
Common Future and Next Street report
sponsored by JPMorgan Chase and led locally by The Center, Lendistry, and Concerned Capital, the pandemic has created an unmet annual demand of approximately $60 billion in capital for minority owned small businesses in Los Angeles County.
Sands says, "The next 30 days will be very critical and small businesses are suffering. We are a sounding board for our clients. I want small businesses to see us as the first group that will listen to them about where they are going and help them through their next steps to not only help them run their business but to grow it."
Visit The Center by Lendistry Linkedin Page
Return to Community Champions main page
For reprint and licensing requests for this article, CLICK HERE.