Guess Bests Revenue Projections, Shares Spike 10%
Monday, December 7, 2020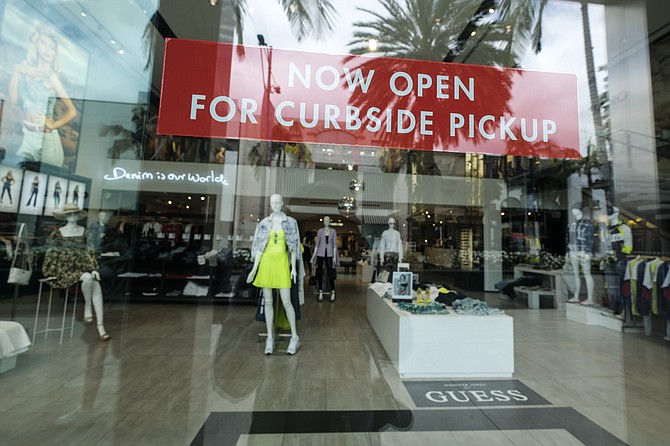 Shares of Guess Inc. rose about 10% to a market value of $1.19 billion last week after the downtown-based retailer beat Wall Street expectations on revenue and earnings for the third quarter of its 2021 fiscal year.

"The most significant improvement was driven by our business in Europe," Chief Executive Carlos Alberini told analysts on a Dec. 2 earnings call. "We elongated the fall/winter season shipping window and canceled the development of the pre-spring-summer line. This proved to be a great strategy and represented a revenue increase in the period for Europe of about $50 million."

Guess' overall net revenue dipped 7.6% to $569.3 million in the third quarter that ended Oct. 31, compared to $615.9 million in the same prior-year quarter. But that was well above analysts' expectation of $515 million.

Retail sales in the Americas region dropped 26.7% while wholesale plunged 36.2%. Europe revenues were up 16%, and Asia region sales decreased 24.7%. Licensing revenues fell 12.5% in the quarter.

"Customer traffic into our stores continues to be challenged by the pandemic, especially during traditionally high-traffic periods like Black Friday," Alberini said. He added that "those customers coming into the stores have a higher intention to purchase, and this has consistently resulted in higher conversion rates. Temporary government-mandated shutdowns are also impacting several markets, especially in Europe and Canada, where we have significant businesses."

Guess also reported net earnings of $26.4 million or 41 cents per share, a 112% increase compared to $12.4 million for the third quarter of fiscal 2020. Analysts anticipated earnings of 5 cents per share.

The company operates 1,068 stores in the Americas, Europe and Asia. Its partners and distributors run 536 additional retail stores worldwide.

Guess management did not provide guidance for the full fiscal year ending Jan. 30 but said the company expects revenues in the fourth quarter to be "down in the low to mid-twenties, impacted by ... temporary government-mandated store closures, especially in Europe and Canada 
For reprint and licensing requests for this article, CLICK HERE.