Clearlake Capital Makes Five Acquisitions
Monday, December 7, 2020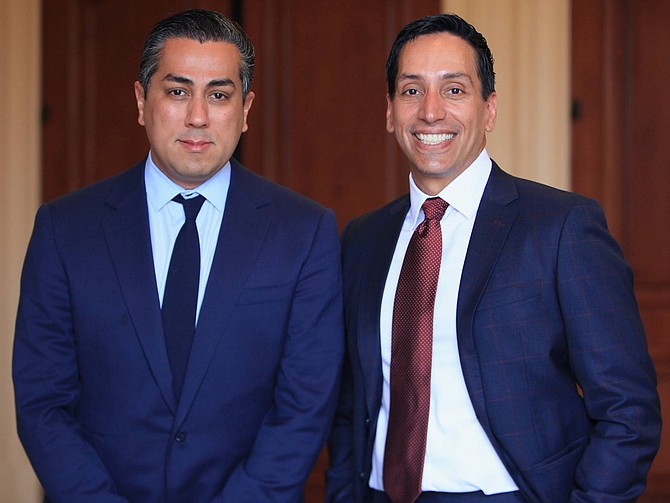 Santa Monica-based private equity group Clearlake Capital Partners has unveiled a series of five acquisitions in recent weeks.

The deals spanned a range of industries including construction, pet food, health care software, insurance software and hardware, and targeted companies in Texas, Massachusetts, New York and Georgia. Financial terms of the deals were not disclosed.

Four of the deals were platform acquisitions, or purchases of companies that private equity firms intend to maintain as stand-alone businesses and use as a basis for mergers with smaller companies. The remaining deal was an add-on acquisition that will be merged with Clearlake's recently purchased insurance software company Zywave Inc.

The acquired businesses appear to be mostly in areas insulated from the worst of the Covid-19 pandemic's economic fallout. Some, such as Wellness Pet Food Holdings Co. Inc., nThrive Technology and TKE Holdings Inc. could even benefit from current market dynamics.

"(These companies) are in areas within our sectors that will benefit from positive trends such as continued consolidation in fragmented industries, acceleration of technology solutions adoption, recurring revenue characteristics — for example SaaS revenue, pet food, etc. — and/or underlying pent up or increased demand, such as we expect to see in the building products and construction markets," Clearlake co-founder and Managing Partner Behdad Eghbali said in a statement provided to the Business Journal on the acquisitions.

José Feliciano, Eghbali's partner and Clearlake co-founder added, "We knew the target companies and their ecosystem very well, and in most instances were working on these investments for weeks and months in advance of the announcements."

WellPet is a century-old company that purports to be the largest independent North America-based pet food manufacturer. The company says it has benefited from several pet-related trends under the Covid-19 pandemic such as increases in pet ownership rates and the growing amounts of time, attention and money Americans devote to their animal companions.

"We believe the current market tailwinds, enduring increase in pet ownership, and pet humanization dynamics offer a unique opportunity to meaningfully invest behind the company and accelerate WellPet's near- and long-term growth objectives," Feliciano said in a separate statement.

NThrive Technology, a health care software-as-a-service — or SaaS — provider, will be carved out of parent company nThrive Holdings. The company, which counts 37 of the 40 largest U.S. health care providers among its clients, claims to help health care businesses increase revenue, reduce costs and maintain compliance — critical objectives for such businesses amid the tumultuous pandemic environment.

TKE Holdings, a home accessories and hardware provider that does business as Dimora Brands, could benefit from the Covid-driven home improvement boom. "We are confident that the company is well-positioned to capitalize on the strong momentum in home improvement spend and remodeling activity," Feliciano said.

The outlier platform purchase, construction supply company PriSo Holding Corp., will be purchased from Beverly Hills-based private equity firm Platinum Equity. With the pandemic dragging on the construction industry, the PriSo buy appears to be a bet on a temporarily depressed sector with future growth prospects.
For reprint and licensing requests for this article, CLICK HERE.