Rocket Lab Signs Launch Deal With OHB Group
Monday, August 31, 2020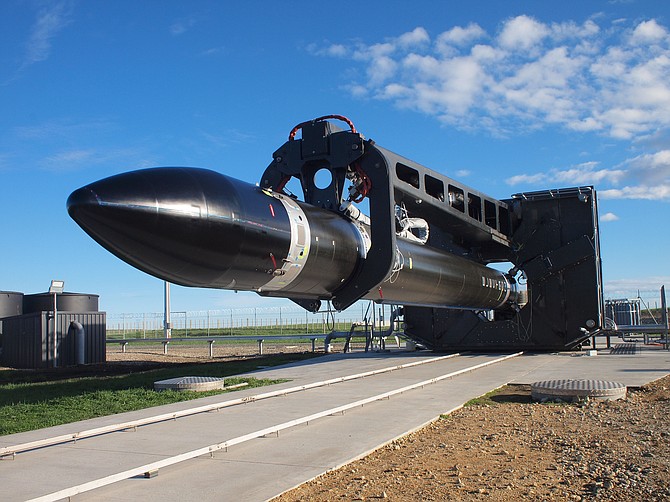 Rocket Lab USA Inc. has signed a contract with European space technology company OHB Group to launch a communications satellite for an OHB customer.
The planned mission, announced on Aug. 25, would use Rocket Lab's Electron launch vehicle.
The deal was procured through OHB Cosmos International Launch Service, a division of OHB Group.
The launch is scheduled for early 2021 from Rocket Lab Launch Complex 1 on New Zealand's Māhia Peninsula. It will represent a rapid turnaround time of just six months between contract signing and launch.
The mission will be one of the first in a busy year for Rocket Lab, which said it has booked launches every two weeks in 2021 for its sites in New Zealand and Virginia.
The OHB deal follows Rocket Lab's plan to return to the pad after a failed July 4 mission, where the company lost the launch vehicle, as well as payloads of Spaceflight Inc., Canon Electronics Inc., Planet Labs Inc. and In-Space Missions Ltd.
Rocket Lab reported on July 31 that it had identified an anomalous electrical connection as the cause of the issue, adding that corrective measures are now in place.
The company opened a 13-day window on Aug. 26 for the launch of a dedicated commercial mission from Launch Complex 1 in New Zealand. Rocket Lab did not disclose the client for the mission.
"Electron was designed for missions like this where a small sat operator needs to go to a precise orbit at just the right time. It's a level of control over orbit and launch schedule that rideshare just can't deliver," Rocket Lab founder and Chief Executive Peter Beck said in a statement.
For reprint and licensing requests for this article, CLICK HERE.