Mayer's Departure Could Speed Sale of TikTok
Monday, August 31, 2020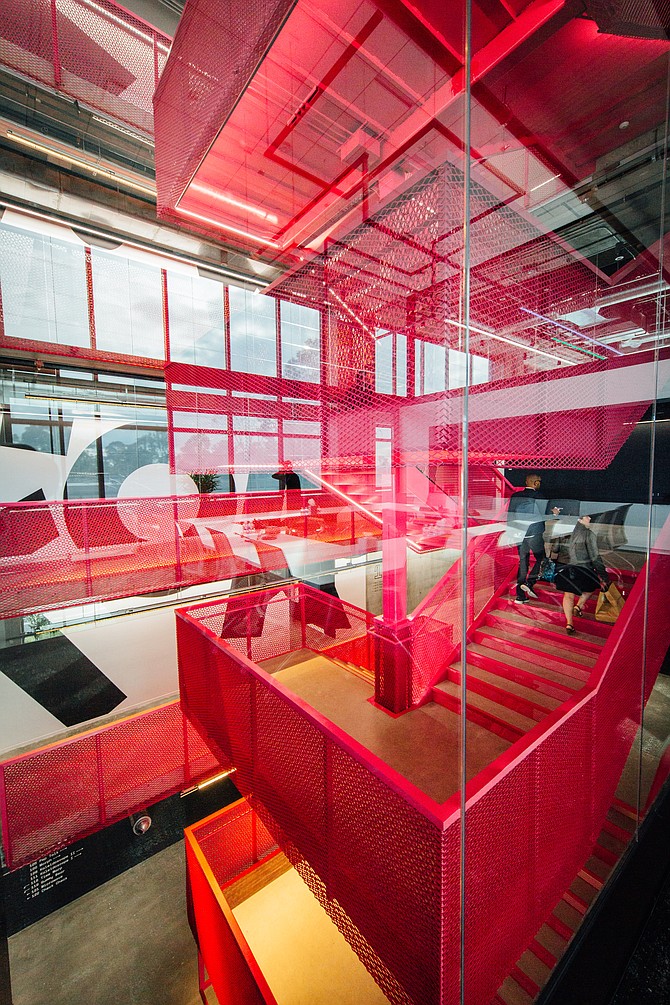 Less than four months after joining then high-flying TikTok as chief executive, former Walt Disney Co. veteran Kevin Mayer departed the company last week.
Mayer, who oversaw the short-form video platform's multiple U.S. offices, including the company's largest location in Culver City, also left his position as chief operating officer at TikTok's parent, Beijing-based ByteDance Ltd.
In his Aug. 26 announcement, Mayer cited the shifting political environment, which has roiled the company during his brief tenure, as a key reason for his decision to step down.
The news came on the heels of TikTok's Aug. 24 lawsuit against the Trump administration, which had announced a potential ban on the platform in the United States.
Mayer's departure is an indicator that the sale of TikTok's U.S. operations is likely to be completed sooner rather than later, according to a report by Daniel Ives, an analyst at downtown-based Wedbush Securities Inc. 
Facing sustained pressure from the White House over the company's ties to China, ByteDance has engaged in talks with multiple bidders for the possible sale of its operations in the U.S. and other regions.
Bidders reportedly include Twitter Inc., Oracle Corp., Netflix Inc., and Microsoft Corp., the first company to announce publicly that it was in talks with TikTok. On Aug. 27, Walmart Inc. said it had joined Microsoft as a potential partner on a TikTok deal.
With Mayer's departure, Vanessa Pappas, who has been TikTok's general manager for North America, Australia and New Zealand, will take over as interim global head of the company.
In a letter to TikTok staff that was shared with the Business Journal, Mayer said his decision had been in the works for some time.
"In recent weeks, as the political environment has sharply changed, I have done significant reflection on what the corporate structural changes will require, and what it means for the global role I signed up for," he said.
"Against this backdrop, and as we expect to reach a resolution very soon, it is with a heavy heart that I wanted to let you all know that I have decided to leave the company."
TikTok's filing in its legal challenge against the Trump administration revealed that the platform now has 100 million users in the United States, up from less than 27 million in February 2019.
The company contends that President Donald Trump's Aug. 6 executive order to ban the TikTok app violates due process protections of the Fifth Amendment because it gives no notice or opportunity for TikTok to be heard.
"We strongly disagree with the administration's position that TikTok is a national security threat, and we have articulated these objections previously," the company said in a blog post on Aug. 24. "Now is the time for us to act. We do not take suing the government lightly; however, we feel we have no choice but to take action to protect our rights and the rights of our community and employees."
Some industry observers said the suit could delay the proposed ban and buy time for ByteDance to secure a better deal. But Wedbush analyst Ives called the lawsuit "noise" ahead of an imminent sale.
Among all bidders, Microsoft has the deepest resources at a market value of more than $1.7 trillion and appears the furthest along, according to an Aug. 26 report by The New York Times, which cited anonymous sources.
Potential prices for a TikTok deal range from $20 billion to $50 billion, depending on which parts of TikTok are to be sold, the report said.
Mike Vorhaus, founder and chief executive of Hollywood-based digital media consulting firm Vorhaus Advisors, said it is unlikely that a deal could be reached by Sept. 15, the day Trump set to ban the app in the U.S.
"It may well be that there will be progress on a deal by Sept. 15, but this will be a very complicated deal and post-merger integration. The due diligence should also be time consuming and complex," Vorhaus said in an email.
For reprint and licensing requests for this article, CLICK HERE.