Rental Companies Onerent, Invitation Homes Ramp Up in LA
Monday, August 24, 2020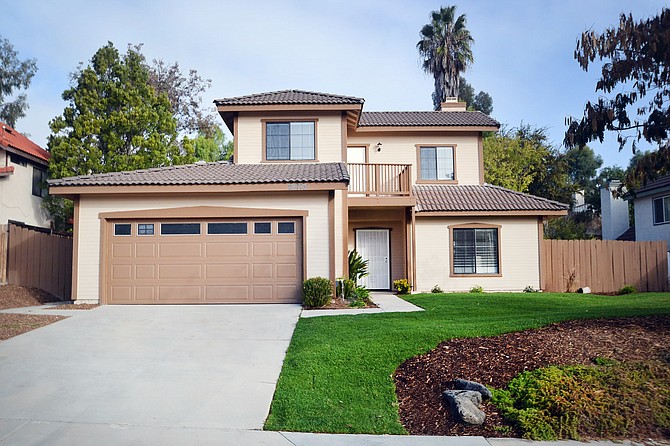 While some companies may be slowing down due to Covid-19, two that specialize in single-family home rentals are ramping up.
San Jose-based Onerent Inc. has roughly 2,000 properties spread across the West Coast, roughly a quarter of which are in Los Angeles.
The company, which was started five years ago, has big plans for the area.
Onerent specializes in long-term leases and managing homes using technology. It has raised $20 million in funding.
Co-founder Chuck Hattemer said the company's rentals in L.A. are generally $3,500 a month and up.
"We manage them on behalf of independent owners. Our customers are property owners that generally just own a handful of properties, between one and five units," Hattemer said.
Covid-19 has actually increased demand for Onerent's offerings although the company did see a hiccup at first.
"Right off the bat, the leasing activity in our markets and in the L.A. market was impacted. (Activity) went down about 20%-30% at the beginning of the pandemic. Now we see demand returning to normal," Hattemer said.
He added that there has been an increase in lease renewals. In June, roughly 85% of tenants renewed their leases, he said, as opposed to 45% the year before.
But that may not last as some people decide to move out of city centers.
"There's this pent-up demand where a lot of people are deciding, 'If I can work from home, why pay these high rents in L.A. when I can live in a more suburban area and work from home?'" Hattemer said.
Onerent is also seeing an increase in the use of virtual leases. He said roughly 40% of leases are now signed sight unseen, which was not previously the case.
Hattemer said the company's virtual personal rental assistant, a chat bot, helps in the process.
And business is booming as a result.
"Our revenue as a business has actually grown about 30% during the pandemic," he said. "We saw a surge in demand from property owners searching for this remote property management solution.
"A lot of homeowners have felt a little bit less secure about managing their properties on their own and looking to bring in a solution that allows them to (continue to own) that property without face-to-face (interactions)," he added.
Since the pandemic began, Onerent has added around 300 new properties a month to its platform, versus the 200 a month it was adding before the pandemic hit.
And despite the pandemic, Hattemer said, most renters are still signing long-term leases as opposed to short-term leases because shorter leases are generally more expensive.
"We see people favoring affordability over flexibility in uncertain times like these," he said.
Invitation Homes Inc. is another company focusing on home leasing and is active in 16 markets, including L.A. It owns more than 80,000 single-family homes in the United States, including nearly 8,000 in the greater L.A. area. The company leases the properties for a minimum of a year and manages them.
Kristi DesJarlais, a senior vice president at the company, said occupancy has not dropped due to Covid-19. In fact, some renters are trying to move out of apartments and into single-family homes for the extra space and privacy they provide.
"We're seeing a move to the suburbs," DesJarlais said.
She added that when the pandemic hit in mid-March, the company took a break from adding to its portfolio. It started buying again in June.
"We are finding the market to be tight. There are lots of people out there looking for houses," she said.
"We had plans to make 2020 a year of buying, of ramping up, but Covid being what it was slowed us down," she said, adding that the company was looking for new opportunities.
"Our goal for this year is to upgrade our portfolio to provide the types of houses that people want to live in," she said.
For reprint and licensing requests for this article, CLICK HERE.