SpaceX Sets Record With Latest Launch
Tuesday, August 18, 2020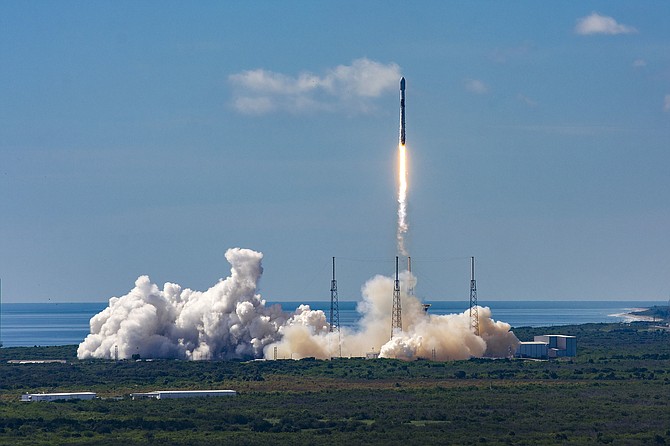 Space Exploration Technologies Corp., the Hawthorne-based aerospace company, launched a new Starlink rideshare mission on a Falcon 9 rocket Aug. 18, and successfully landed the rocket booster stage on a SpaceX droneship at sea.
This is the sixth time this particular rocket booster has made the trip, marking a reusability record for the company.
The mission included 58 Starlink satellites and three of Planet Labs Inc.'s SkySats, the company's small Earth-observation satellites. The Falcon 9 rocket lifted off at 10:31 a.m. Eastern Time from Space Launch Complex 40 at Cape Canaveral Air Force Station in Florida.
It's the second Starlink mission this month, following an Aug. 7 launch that carried 57 Starlink satellites. The latest launch brings the number of operational Starlink satellites in orbit to 653.
SpaceX is also making steady progress on its fundraising efforts. The company has raised $1.9 billion in new funding, according to an Aug. 17 Securities and Exchange Commission filing.
This raise will boost the company's valuation to $46 billion, according to Bloomberg.
For reprint and licensing requests for this article, CLICK HERE.