LA Universities Rank High on Endowment Scale
Getting Schooled
Monday, August 17, 2020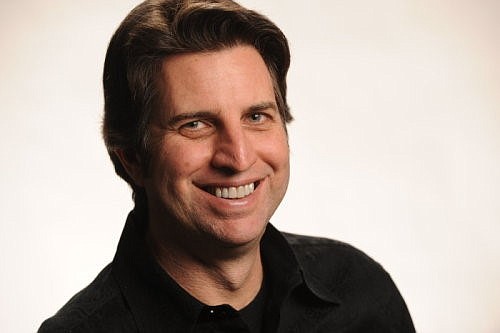 Catching up on multiple fronts this week, starting with a look at big universities and even bigger dollars.
Even at a time when the coming school year is up in the air for so many because of the ongoing pandemic, anybody who's forking out for college tuition can tell you that higher education remains a massive business.
And Los Angeles has a good-sized slice of that academic pie, according to a recent survey of the richest universities in North America. L.A. places four schools in the top 50 — USC at No. 23, Caltech at No. 34, UCLA at No. 37 and Pomona College at No. 45.
AcademicInfluence.com ranked the schools based on their endowments, which for most of these institutions are measured in the billions. USC, for instance, totals $5.73 billion while rival UCLA clocks in at $2.75 billion. Caltech sits at a handsome $2.99 billion, and Pomona registers at $2.32 billion. In case you're wondering, Harvard is a clear-cut No. 1 at $39.4 billion.
• • •
If you're renting a house or apartment, or if your business revolves around housing rentals, you already know that prices are steep in L.A. And now, in case you needed reinforcement, a new study confirms it.
According to SmartAsset's 2020 report, renters in the L.A. market fork over $3,012 a month on average for a two-bedroom place. And the study goes further, saying that Angelenos require an annual income of $129,070 to live comfortably in this market. That's based on a 28% rent-to-income ratio, a standard established by the Department of Housing and Urban Development.
L.A. comes in at No. 5 on the list of the 25 priciest markets. San Francisco sits at No. 1, followed by New York; Washington, D.C.; and San Jose.
• • •
Anybody up for a drive-in movie? The options keep growing around Los Angeles, a town that at one time was chock-full of classic open-air theaters.
With the pandemic limiting moviegoing to in-car experiences for the time being, the Rose Bowl has been experiencing sold-out showings, thanks to Tribeca Enterprises.
Now Santa Monica-based movie ticketing service Atom Tickets is ready for its closeup, teaming with Sony Pictures to turn the historic studio's Thalberg parking lot into a makeshift drive-in.
The Sony location will host screenings from the studio's archives every Friday, Saturday and Sunday night through Sept. 6. The lot holds 75 cars, and admission is $30 per vehicle. Titles scheduled include "Ghostbusters," "The Karate Kid," "Men in Black" and "Once Upon a Time … in Hollywood."
And in the good-turn category, the Glendale Sears parking lot on Aug. 20 will be the site of a free one-night drive-in exclusively for local health care professionals and their guests. The screening is sponsored by San Francisco-based car-sharing service Turo.
• • •
Rocket Lab is beefing up its board of directors, adding former NASA Administrator Michael Griffin. A 35-year veteran of the aerospace industry on both the commercial and government side, Griffin most recently served as undersecretary of defense for research and engineering.
Long Beach-based Rocket Lab has put 53 small satellites into orbit since 2017 with its Electron launch vehicle..
For reprint and licensing requests for this article, CLICK HERE.