Honda Sees Dip in Sales During July
Automaker reports decline of 11% for cars and trucks
Monday, August 10, 2020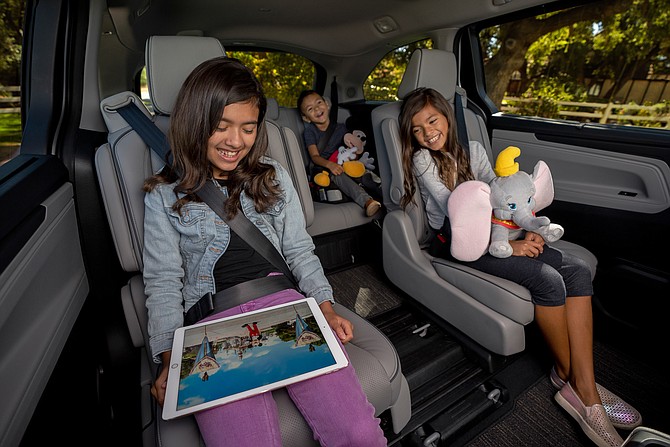 New vehicle sales at American Honda Motor Co. Inc. totaled 125,450 cars and light trucks in July, an 11.2% decrease compared to the same period last year.

Sales of light trucks and SUVs under the Honda moniker were down 6.6% while the same category for the Acura brand rose 0.9%.
Honda division car sales decreased 19.5% to 48,859 for the month, with the Accord brand dropping 28.7% and the Civic down 13.6%. Acura's car sales were up 7.5% to 3,265 units.
The Torrance-based automaker's sales for the first seven months of 2020 were down 21.8% compared to the same period last year, with the Honda division down 22% and the Acura division off 20.2%.
American Honda, which has more than 1,000 dealers, commands about a 10.2% share of the U.S. auto market.
Its competitors' July results were a mixed bag.
Toyota Motor North America Inc.'s sales fell 19% to 169,484 units. Kia Motors America Inc. sold 52,479, down 1.7%, while sister company Hyundai Motor America was up 0.6% for the month, selling 57,677 cars and SUVs. Mazda North American Operations meanwhile was up 3.4% to 24,085 vehicles.
Car dealers nationwide sold 14.7 million new vehicles last month, down from 16.9 million in the same period in 2019.
"We're seeing evidence of more typical new-car shoppers gravitating toward the used car market than usual during the pandemic due to a combination of factors: Consumers are being more financially responsible, interest rates and (certified pre-owned) offers have been extremely favorable, and inventory has been severely limited on the new side," Ivan Drury, senior manager of insights at Santa Monica-based Edmunds.com Inc., said in a statement.
American Honda established its first U.S. business operation, a storefront in Los Angeles, in 1959. It has built 26.1 million cars in the United States since 1982.
The automaker has 19 manufacturing plants in North America that produce nearly 90% of the Honda vehicles sold here.
It has more than 31,000 employees in the United States, with 75% in manufacturing roles.
American Honda has been the official vehicle of Disneyland Resort for the past 15 years. The automaker's new marketing campaign for the 2021 Odyssey, which launched on social media on Aug. 3, centers around a family's journey through the theme park's attractions.
For reprint and licensing requests for this article, CLICK HERE.